World Clock Android
App Support
Frequently Asked Questions
How can I get rid of the ads?
For an ad-free app, please purchase the upgrade via Settings.
Why do I still see ads after purchasing the upgrade?
Please try restoring your purchase via Upgrade & Restore in Settings.
How do I delete a city from Favorites?
Hold your finger on a city or location until a dialogue appears that gives you the option to remove the entry. You can also remove a city via the edit screen.
How can I edit the order of the Favorites?
Tap on the pen symbol in the top-right corner, then use one of the following options:
either put your finger on one of the symbols with three horizontal lines and drag the entry up or down the list or
tap on the three dots and use one of the pre-defined sorting options.
Why doesn't the city search find the location I'm looking for?
You may be using an alternative spelling. To accommodate for different spellings, please go to the search page, tap on the three dots in the top-right corner, select Search options options, and enable the Aliases & misspellings option.
How do I switch between analog and digital clock styles?
Open the Clocks entry in Settings and select Change clock style.
Why does the analog clock face change from white to black?
The analog clock has a white background between 6 am to 6 pm, indicating day time. At 6 pm, local time, it turns black.
How do I switch between 12-hour format (am/pm) and 24-hour format (military time)?
Open the Clocks entry in Settings and select Use 24-hour clock.
Can the app detect my closest location?
Open the Your Location entry in Settings and enable Show your location. You can auto-detect your closest location based on GPS coordinates or set a location manually. Auto-detection needs your permission to use location services on your device.
How can I display the time difference between locations?
Open the Customize Favorites entry in Settings and enable Hours difference from you.
Why isn't my location included?
The app includes over 5000 locations around the world. If you cannot find a specific city via the search functionality, please first make sure your spelling is correct. In some cases, there are several alternative spellings. For example, the capital of Ukraine is listed as Kyiv, not Kiev.
To include some of the most common misspellings in the search:
Tap on the 3 white lines in the top-left corner.
Select Settings.
Select Advanced.
Enable Include aliases & misspellings.
If you still do not find your location in the list and think it should be added, please let us know.
Why does the widget stop?
The widget may stop if the application is forced to stop in the background. However, it should automatically start again after 5 minutes. If that does not help, please try to remove the widget from the home screen and then re-add it.
What about GDPR (General Data Protection Regulation)?
On May 25, 2018, the European Union introduced the General Data Protection Regulation (GDPR ), which is legislation on data protection and privacy for all individuals within the EU.
This app does not access nor store any personal information. However, creating a support request from within the app will ask you to provide an e-mail address to allow us to respond. The support request will also gather a modest set of app-specific settings to help us resolve the support request.
The app uses Google Admob to display advertising which in turn helps fund future app development and maintenance. By granting consent, you allow Admob to provide a better-targeted advertising experience based on your interests.
App Updates - What have we been working on?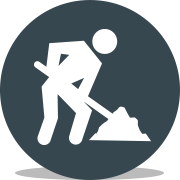 Have a feature you would like to suggest?
Send us an email
Version 2.2.11
Jan 5, 2020
Major updates behind the scenes for search and upgrade/restore logic
Version 2.2.10
Jul 7, 2019
Fix for widget configuration
Added more cities to database
Version 2.2.9
Jun 12, 2019
Version 2.2.8
Nov 12, 2018
Fixed bug related to AM/PM in widget
Alarm fixes
Performance enhancements
Version 2.2.7
Jul 16, 2018
Favorites can be copied to the clipboard
Bugfixes
Version 2.2.6
May 1, 2018
Bugfixes
Performance enhancements
Version 2.2.5
Apr 1, 2018
Bugfixes
Performance enhancements
Version 2.2.4
Mar 18, 2018
Version 2.2.3
Jan 30, 2018
This release was only rolled out to 25% of the users and halted due to errors.
Version 2.2.2
Aug 22, 2017
Version 2.2.1
Aug 15, 2017
Tweaks to the alarm code and presentation
Bugfixes
Version 2.2.0
Dec 12, 2016
Support for DST/Time Change notifications for favorite cities
Support for sorting favorites by UTC time zone
Bug fixes and improvements
Version 2.1.0
Nov 3, 2016
Added a new DST/Time changes screen for favourite cities
Bug fix for digital AM/PM clocks for Android 4.x
Bug fixes and improvements
Version 2.0.9
Sep 11, 2016
More cities added to the database
Added geopolitical note to city data where appropriate
Update & Restore Purchase screens now separated
Update screen removes advertising without a restore
Bug fix for Settings screen when location services permission not given
Version 2.0.8
Aug 28, 2016
Allows for choosing your own location manually and not depending on device location services
More appropriate language support for some countries
Bug fix for Android 7.0 crashes in Settings
Version 2.0.7
Aug 16, 2016
Support for bigger screens
Fixed vulnerability in in-app purchase
Fixed 2 days ahead/behind trouble
Fixed widget time issues
Fixed languages in city details screen
Version 2.0.6
Jul 19, 2016
Fixed widget to avoid a crash on start up. If you were experiencing error messages saying the app had stopped, this is most likely the fix that applies to you.
Minor fixes and improvements
Version 2.0.5
Jul 16, 2016
Fixed widget problems which were crashing the app. If you were experiencing error messages saying the app had stopped, this is most likely the fix that applies to you.
Fixed widget to update to/from 12-hour/24-hour setting immediately when set
Version 2.0.4
Jun 28, 2016
Fixed refresh rate for widget clocks - should update immediately
Fixed alarms notification when screen locked
Fixed settings (clock and app preferences) for Android users below version 5.0
General bug fixes and improvements
Version 2.0.3
Jun 23, 2016
Fixed AM/PM bug in widget
Reduced size for widget
General bug fixes and improvements
Version 2.0.2
Jun 22, 2016
Fixed permissions bug: Access to Contacts not required
Version 2.0.1
Jun 21, 2016
Fixed widget bugs
Added UK translations
Version 2.0.0
Jun 21, 2016
New and updated user interface