When Do Leap Day Babies Celebrate Their Birthdays?
Leaplings, people born on leap day, celebrate their birthdays either February 28 or March 1 in common years.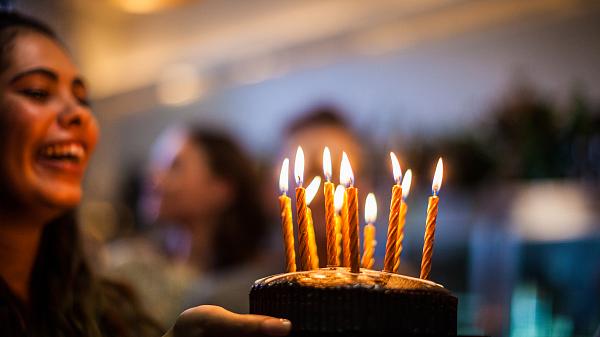 When Is the Next Leap Day?
The next leap day is February 29, 2024.
2020 was also a leap year, so the last leap day was February 29, 2020.
Leapling Birthdays
Leap year day on February 29 occurs nearly every four years. However, leap day babies, (leaplings, leapers, or leapsters) still get to celebrate their birthday in common years. Some celebrate on February 28, some prefer March 1.
However, many countries have laws defining which date a person born on February 29 comes of age in legal terms. For instance in New Zealand, the official birthday falls on February 28 in common years; in other countries like the United Kingdom, leap year babies have to wait until March 1.
Leap Year World Records
According to the Guinness Book of Records, the only verified example of a family producing three consecutive generations born on February 29 is that of the Keogh family. Peter Anthony was born in Ireland on a Leap Day in 1940, while his son, Peter Eric, was born in the UK on February 29, 1964. Peter Eric's daughter, Bethany Wealth, was also a Leap Day baby, born in the UK on February 29, 1996.
Leap Day Traditions and Superstitions
The Henriksen family from Andenes, Norway currently holds the official record for the most number of children born in one family on leap day. Karin Henriksen gave birth to three children on February 29; her daughter Heidi in 1960 and her sons Olav and Leif-Martin in 1964 and 1968.
Celebrities Born on Leap Day
1468 – Pope Paul III (d. 1549)
1792 – Gioacchino Rossini, Italian composer (William Tell, The Barber of Seville) (d. 1868)
1896 – Morarji Desai, former Indian prime minister (d. 1995)
1968 – Wendi Louise Peters, English television and theatre character actress
1916 – Dinah Shore, American singer (d. 1994)
1924 – Al Rosen, American baseball player
1924 – Carlos Humberto Romero, former president of El Salvador
1960 – Anthony (Tony) Robbins, American motivational speaker
1964 – Lyndon Byers, Canadian hockey player
1972 – Saul Stacey Williams, American singer, musician, poet, writer, and actor
1972 – Antonio Sabàto Jr, Italian-born actor
1976 – Ja Rule (real name Jeffrey Atkins), American rapper and actor
1980 – Chris Conley, American musician and songwriter/composer