Apr

16

Fun Holiday – Eggs Benedict Day
Celebrate the hearty breakfast (or any other meal, in our very humble opinion) that is Eggs Benedict on April 16, Eggs Benedict Day.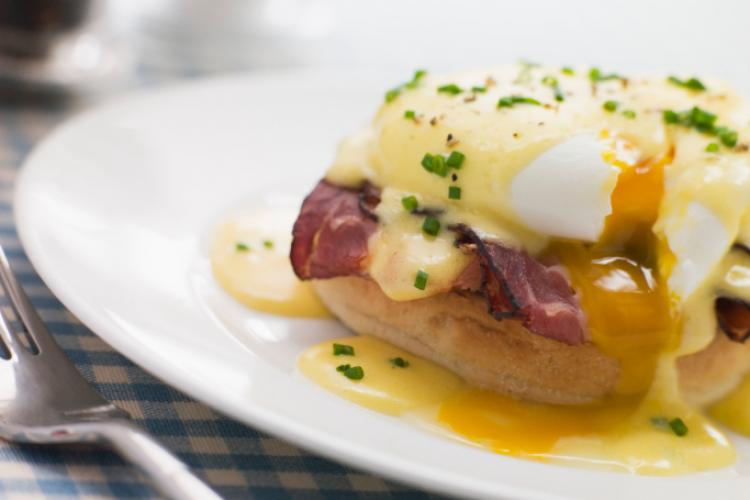 An American invention, a delicious Eggs Benedict includes an English Muffin, topped with bacon or ham, poached eggs, and Hollandaise sauce.
How to Celebrate?
Start your day by making Eggs Benedict for yourself and your family.
No time to do it before work? What about making it for dinner instead?
Try different variations of the dish. For instance, replace the bacon with tomatoes, spinach, or salmon. Hollandaise too hard to make early in the morning? Substitute it with melted cheese.
Did You Know…
…that spinning an egg can tell you whether it is raw or hard-boiled? A hard-boiled egg will easily spin, while a raw egg will wobble.
Eggs Benedict Day Observances
Fun Holiday: Eggs Benedict Day Observances
Year
Weekday
Date
Name
2023
Sun
Apr 16
Eggs Benedict Day
2024
Tue
Apr 16
Eggs Benedict Day
2025
Wed
Apr 16
Eggs Benedict Day
2026
Thu
Apr 16
Eggs Benedict Day
2027
Fri
Apr 16
Eggs Benedict Day
2028
Sun
Apr 16
Eggs Benedict Day
2029
Mon
Apr 16
Eggs Benedict Day
2030
Tue
Apr 16
Eggs Benedict Day
2031
Wed
Apr 16
Eggs Benedict Day
2032
Fri
Apr 16
Eggs Benedict Day