Feb

7

Fun Holiday – Send a Card to a Friend Day
February 7 is Send a Card to a Friend Day.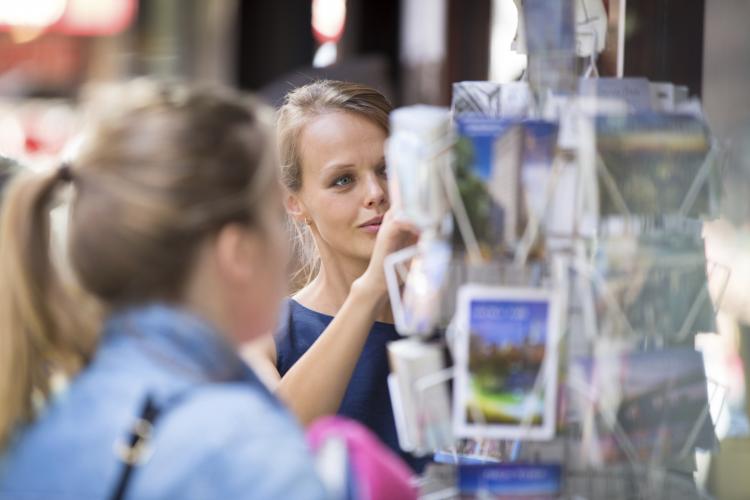 The unofficial holiday encourages people to send a card to a friend to let them know that they haven't been forgotten.
Stay Connected
While we all love our friends and would like to keep in touch with them all the time, daily life can sometimes make it hard to stay connected. If you are unable to keep up with the lives and times of your friends, then Send a Card to a Friend Day is the prefect excuse to take some time during the day to write a note to a dear friend to let them know you are thinking of them.
How to Celebrate?
Celebrating this holiday is very simple. Take some time out of your busy day and write notes to your friends.
Everyone loves a handwritten note, but if you can't do that send them an e-card or even an email. No one will judge you as long as they hear from you.
Did You Know…
…that the earliest known greeting card is a Valentine's Day card thought to have been sent sometime in the 1400s?
Send a Card to a Friend Day Observances
Fun Holiday: Send a Card to a Friend Day Observances
Year
Weekday
Date
Name
2023
Tue
Feb 7
Send a Card to a Friend Day
2024
Wed
Feb 7
Send a Card to a Friend Day
2025
Fri
Feb 7
Send a Card to a Friend Day
2026
Sat
Feb 7
Send a Card to a Friend Day
2027
Sun
Feb 7
Send a Card to a Friend Day
2028
Mon
Feb 7
Send a Card to a Friend Day
2029
Wed
Feb 7
Send a Card to a Friend Day
2030
Thu
Feb 7
Send a Card to a Friend Day
2031
Fri
Feb 7
Send a Card to a Friend Day
2032
Sat
Feb 7
Send a Card to a Friend Day