Chinese New Year in India
Chinese New Year is celebrated in many places worldwide, including the Chinese communities in India.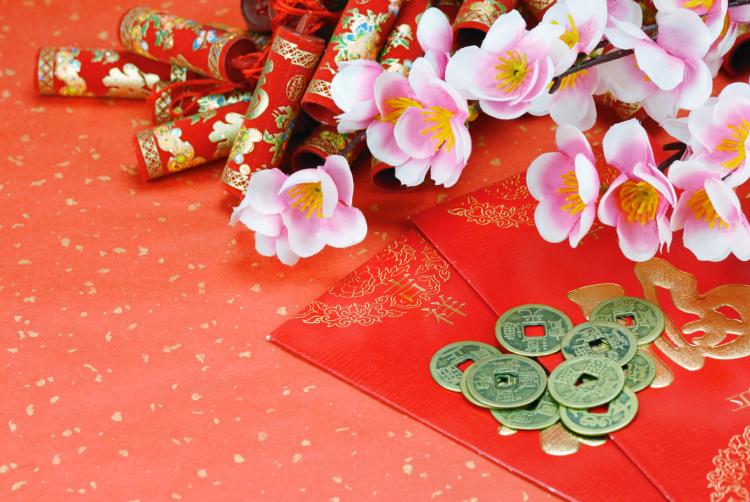 What Do People Do?
The first day of Chinese New Year starts with the New Moon in the first month of the year. It ends 15 days later when the Full Moon appears. This frequently falls between January 21 and February 20 of the Gregorian calendar. Chinese people living in India celebrate this festive event. There may be some limitations as to how they celebrate this event in India, compared to countries such as China, but many of the traditional rituals are still performed.
People decorate their houses with different decorative items. Red is the dominant color during the festival, as it is believed to be the color of luck, happiness and health. Chinese lanterns are also lit in the houses and the streets. There are red banners and flags everywhere.
Dragon dances and firecracker shows are displayed in Chinese communities in India. People get to see parades and lion dances too. There are religious rituals where the people pray for their dead ancestors. The rituals also include prayers to the gods to grant them health and happiness all throughout the year.
The celebration starts with a dinner on Chinese New Year's Eve. During the celebrations, people prepare some of the Chinese traditional foods. Some of these include: dumplings, noodles, fish, chicken and "jai". After that, all family members visit their ancestors at the cemeteries. The following days focus on visiting families, relatives and friends.
Public Life
Chinese New Year is not considered a holiday in India. Schools, government and private institutions are open during these times. Public transport still operates but there are risks of traffic jams due to street parades and dances, especially in Chinese communities.
Background
Chinese New Year is the most important holiday among the Chinese in many countries, including India. It signals the start of spring so people also call it the "Spring Festival". The celebration is believed to have originated when the people started decorating their houses with red paper decorations to ward off Nian, a mythical beast that swallowed people and other animals. Since then, the people have celebrated the New Year as a way of thanking the gods for taking away Nian and providing them with peaceful lives.
The Chinese New Year celebration spread to different nations when the Chinese started to migrate to other countries. Many Chinese people who immigrated to India live in eastern India, especially Kolkata and Tripura. Their China Town is known as Tangra. There are about 200,000 Chinese living in Kolkata alone.
Symbols
The burst and smell of firecrackers is believed to scare away evil spirits. Fung paows, or red envelopes, are filled with money to ensure that the families will have good finances throughout the year. The lion and dragon dances are conducted to drive away evil spirits. Gold and silver paper money are burned and offered to the gods for a prosperous year.
About Chinese New Year in other countries
Read more about Chinese New Year.
Chinese New Year Observances
Holiday currently only shown for years 2005–2019.
| Weekday | Date | Year | Name | Holiday Type |
| --- | --- | --- | --- | --- |
| Sun | Feb 14 | 2010 | Chinese New Year | Observance |
| Thu | Feb 3 | 2011 | Chinese New Year | Observance |
| Mon | Jan 23 | 2012 | Chinese New Year | Observance |
| Sun | Feb 10 | 2013 | Chinese New Year | Observance |
| Fri | Jan 31 | 2014 | Chinese New Year | Observance |
| Thu | Feb 19 | 2015 | Chinese New Year | Observance |
| Mon | Feb 8 | 2016 | Chinese New Year | Observance |
| Sat | Jan 28 | 2017 | Chinese New Year | Observance |
| Fri | Feb 16 | 2018 | Chinese New Year | Observance |
| Tue | Feb 5 | 2019 | Chinese New Year | Observance |
Quick Facts
Chinese New year is an annual global celebration in many countries including India.
Chinese New Year 2018
Friday, February 16, 2018

Chinese New Year 2019
Tuesday, February 5, 2019

---
Name in other languages
| Name | Language |
| --- | --- |
| चीनी नव वर्ष | Hindi |
| Chinese New Year | English |
| Chinesisches Neujahr | German |
| Kinesisk nyttår | Norwegian |
Alternative name
Spring Festival
Other holidays in February 2019 in India
Fun Holiday on February 16, 2019