Last day of Passover
The last day of Passover marks the end of a Jewish holiday that celebrates the deliverance of Jewish people from slavery in Egypt. Passover is also known as Pesah, Pesach, or the Feast of Unleavened Bread.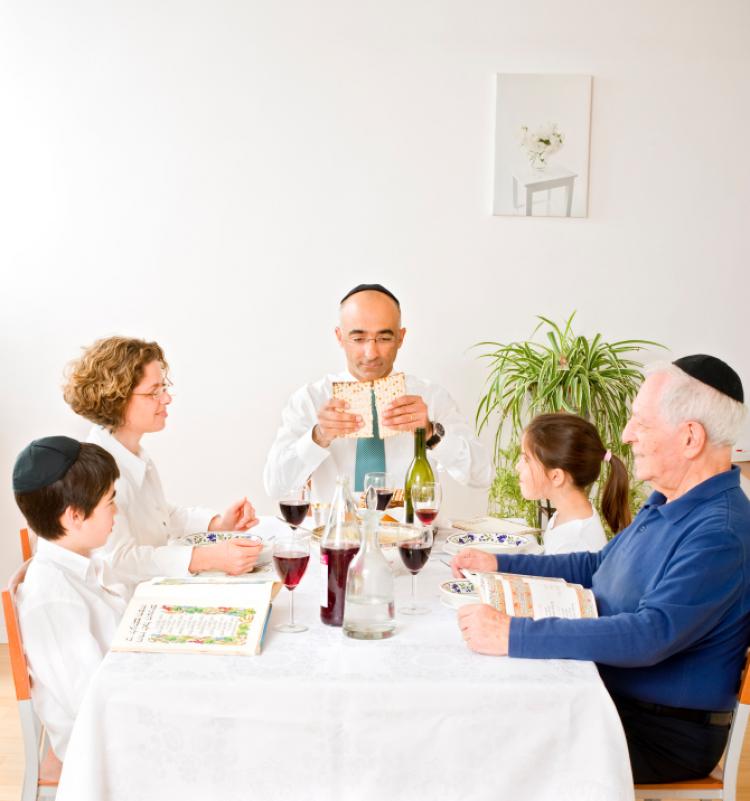 What Do People Do?
The Passover period lasts for seven days in Israel, but in other countries people may observe it for seven or eight days. The first and last day (or two days in some countries outside Israel), are particularly important. People recite special blessings or prayers, make a particular effort to visit a synagogue or listen to readings from the Torah and eat a ceremonial meal.
Readings of the Haggadah, the story of the liberation of the Israelites from slavery and their exodus from Egypt are particularly important. The center of the ceremonial meal is the Seder Plate and red wine or red grape juice. Each food has a special meaning in relation to the Passover story.
Public Life
None of the Passover days are federal holidays in Australia, Canada, the United Kingdom, or the United States. However, many Jewish businesses and organizations are closed for some of the days or have restricted opening hours on others.
Background and symbols
Passover celebrates Jewish people's deliverance from slavery in Egypt. It is one of the three pilgrim festivals. According to the Book of Exodus, God sent a number of plagues when Pharaoh refused to let Moses lead the Jewish people out of Egypt. The final plague, in which first-born sons of Egyptians were killed, finally persuaded Pharaoh to give in.
In modern times, Jewish families eat a ceremonial meal known as the Seder, which involves telling the story of the exodus from Egypt as well as eating various symbolic foods, such as meat of the paschal lamb and bitter herbs (recalling the harsh life of slavery). The matzoh, which is a flat and unleavened bread, symbolizes the speed in which the Jewish people left when they were led out of Egypt. They did not have time to let their bread rise before baking it.
Quick Facts
The last day of Passover marks the end of the Passover period, which lasts for seven or eight days.
Last day of Passover 2018
5 countries – Saturday, April 7, 2018
Israel – Friday, April 6, 2018
Last day of Passover 2019
5 countries – Saturday, April 27, 2019
Israel – Friday, April 26, 2019
---
Related holiday
Name in other languages
| Name | Language |
| --- | --- |
| Last day of Passover | English |
| Dernier jour de Pessa'h | French |
| Pessach endet | German |
| Último Día del Pésaj | Spanish |
Last day of Passover in …