Christmas Day in the Netherlands
Christmas Day is an important holiday in the Netherlands on December 25 each year. It gives people the chance to spend time with family and friends. Many people decorate their homes and visit Christmas markets prior to Christmas Day. They then prepare and eat a luxurious meal and may attend a special church service on Christmas Day.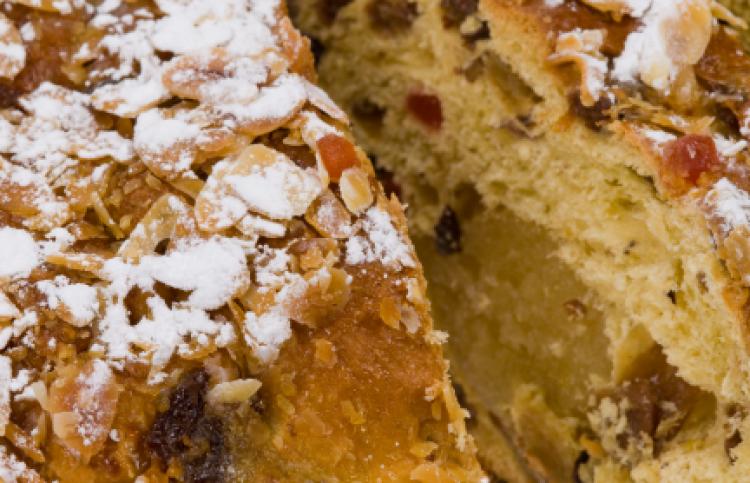 What Do People Do?
In the weeks before December 25, many people decorate their homes and gardens with Christmas trees, evergreen leaves and branches, small electric lights and other decorations, such as glass baubles, bells and stars. They may also visit Christmas markets held in town squares, large indoor halls and even caves. Seasonal decorations, music, snacks and presents are sold at the Christmas markets.
In this period, employers often hold a company or department Christmas party and give their employees a Christmas hamper. This usually consists of a box of luxurious food items and a keepsake, such as a book, ornament, serving dish or vase, often decorated with the company logo. Some companies give gift vouchers to their employees instead and others donate money to charity on behalf of their employees.
On Christmas Day, many people attend church services, including those who do not attend on a regular basis. The rest of the day is usually spent quietly in the company of family or close friends. Some people exchange small gifts. However, many families receive gifts, allegedly from Saint Nicholas or his helpers known as Black Peters, on or around December 5, the eve of Saint Nicholas' Day.
Many people eat a large breakfast or brunch and a special Christmas meal. Some people plan and cook a large meal with a range of luxurious foods at home. Typical foods include: North Sea shrimps; smoked fish, especially salmon and eel; soup; roast or stewed poultry or meat, such as duck, turkey, beef, wild boar or venison; and a selection of seasonal vegetables. Desserts may be spectacular and may feature indoor fireworks or include items such as deep-fried ice cream. A popular alternative is to arrange a buffet style meal with a range of small snacks or to cook a meal at the table on a fondue set, portable grill or hot stone. Other people reserve a table at a restaurant for a meal, possibly with seasonal entertainment or music.
Public Life
On December 25, public life is generally very quiet. Post offices, banks and many businesses are closed. Some food stores may be open for a short period. Some restaurants are closed and others are open. However, restaurants that are open may be filled with people who reserved a special Christmas meal in advance.
Public transport services may run to a holiday timetable or not run at all. It is a good idea for people wishing to travel by public transport to check timetables for all parts of the routes carefully before setting out. In some places, particularly rural areas, there may be no public transport.
Background
Christmas is a holiday to commemorate the birth of Jesus. This event plays an important role in Christianity, an influential religion in the Netherlands. The true date of birth of Jesus is unknown. The Christmas festival is a result of Christian influences on pre-Christian winter festivals held in the area that is now the Netherlands and most of Europe.
Symbols
A range of symbols are associated with Christmas. These include: Christmas trees; evergreen leaves and twigs; bells; stars; candles; and small electric small lights; and the Nativity scene. This may be a picture or a three-dimensional display of figures representing Jesus, Mary, Joseph, the shepherds, the three wise men and appropriate animals. In some villages and towns, a live nativity scene is created with actors playing the role of Mary and Joseph and local farms lending donkeys or sheep. The live Nativity scene may be accompanied by a choir or narrator reading from the bible.
A popular treat in late December is Christmas stolen (kerststol). This is a luxurious loaf of bread with dried fruit, eggs, milk and sugar incorporated into the dough and a roll of rough marzipan baked in the middle. It is thought that the recipe originates from when the crusaders brought exotic dried fruits and spices back to the Netherlands around 1200 CE.
About Christmas Day in other countries
Read more about Christmas Day.
Christmas Day Observances
| Weekday | Date | Year | Name | Holiday Type |
| --- | --- | --- | --- | --- |
| Sat | Dec 25 | 2010 | Christmas Day | National holiday |
| Sun | Dec 25 | 2011 | Christmas Day | National holiday |
| Tue | Dec 25 | 2012 | Christmas Day | National holiday |
| Wed | Dec 25 | 2013 | Christmas Day | National holiday |
| Thu | Dec 25 | 2014 | Christmas Day | National holiday |
| Fri | Dec 25 | 2015 | Christmas Day | National holiday |
| Sun | Dec 25 | 2016 | Christmas Day | National holiday |
| Mon | Dec 25 | 2017 | Christmas Day | National holiday |
| Tue | Dec 25 | 2018 | Christmas Day | National holiday |
| Wed | Dec 25 | 2019 | Christmas Day | National holiday |
| Fri | Dec 25 | 2020 | Christmas Day | National holiday |
Quick Facts
Christmas Day (kerst, kerstmis) is a public holiday in the Netherlands that commemorates Jesus Christ's birth. It always falls on December 25.
Christmas Day 2018
Tuesday, December 25, 2018

Christmas Day 2019
Wednesday, December 25, 2019

---
Name in other languages
| Name | Language |
| --- | --- |
| Eerste kerstdag | Dutch |
| Christmas Day | English |
| Weihnachten | German |
Related holidays
Other holidays in December 2018 in the Netherlands
Fun Holidays on December 25, 2018