Good Friday in the Netherlands
On Good Friday (goede vrijdag), Christians in the Netherlands remember the crucifixion of Jesus on the hill known as Calvary or Golgotha near Jerusalem. It is a day of prayer for observant Christians and a holiday for some people.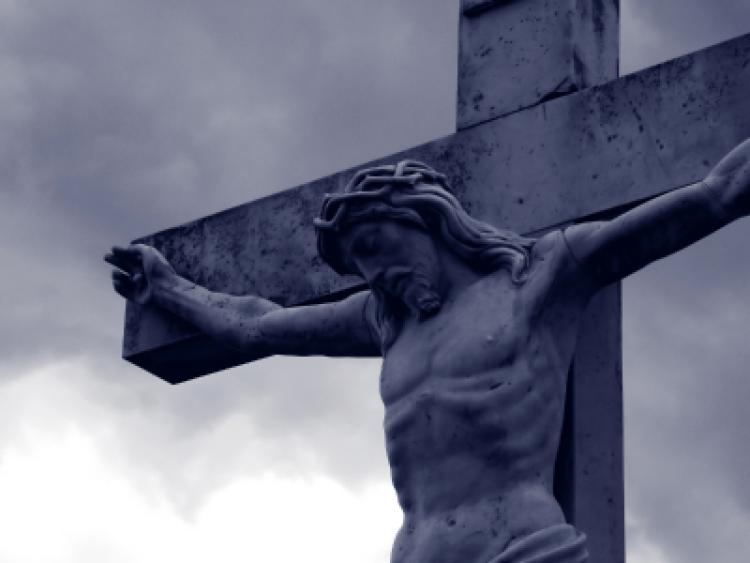 What Do People Do?
Many observant Christians attend a church service or spend some time in prayer and may fast or not eat meat on Good Friday. Special services are held in churches of a range of denominations. Some of these may be in the early morning or evening to enable people to attend before or after work. However, it is a normal day or an extra day off work for many people. Some people who have Good Friday and Easter Monday off work use the time to take a short trip or vacation.
Public Life
In the Netherlands, some people have a day off work on Good Friday but others have to work. Banks and post offices are closed. Most stores and other businesses are open but may close earlier than usual. Public transport services operate a normal or slightly reduced service. There are some restrictions on selling alcohol on Good Friday. There may be some congestion on routes to popular destinations for short breaks.
Background
Sometime around the year 35 CE Jesus was crucified on a hill near Jerusalem, Israel, known as Calvary or Golgotha. He died as a result of the injuries he received before and during the crucifixion. These events are central to the Christian faith and are remembered on Good Friday. The Christian faith was introduced to the Netherlands between 300 CE and 400 CE at the time of the Roman Empire and has been very important in the history of the Netherlands.
In the Netherlands, the week leading up to Easter is known as the Good Week (goede week). The day before Good Friday is known as White Thursday (witte donderdag) and the day after is known as Silent Saturday (stille zaterdag). This period is important to observant Christians, but do not affect public life.
Symbols
The most common Good Friday symbol is the cross. Crosses are made in many sizes and designs and from many materials. These crosses symbolize the cross that was used to crucify Jesus and hence the sacrifices made by Jesus. Many people cut twigs off trees at this time of year and bring them into their homes. At first the twigs appear dead but the leaves and blossoms appear quickly, symbolizing the death and resurrection of Jesus. The leaves also represent the palm leaves that people laid on Jesus' path as he entered Jerusalem just days before he was crucified.
The St Matthew Passion is performed in many churches on Good Friday. Johann Sebastian Bach composed this piece that describes Jesus' sufferings, crucifixion and resurrection. It was first performed in Leipzig, Germany, on Good Friday in 1727. Performances of the St Matthew Passion mark the start of the Easter season for many people in the Netherlands, including national politicians and members of the Dutch royal family.
About Good Friday in other countries
Read more about Good Friday.
Good Friday Observances
| Weekday | Date | Year | Name | Holiday Type |
| --- | --- | --- | --- | --- |
| Fri | Apr 2 | 2010 | Good Friday | Observance |
| Fri | Apr 22 | 2011 | Good Friday | Observance |
| Fri | Apr 6 | 2012 | Good Friday | Observance |
| Fri | Mar 29 | 2013 | Good Friday | Observance |
| Fri | Apr 18 | 2014 | Good Friday | Observance |
| Fri | Apr 3 | 2015 | Good Friday | Observance |
| Fri | Mar 25 | 2016 | Good Friday | Observance |
| Fri | Apr 14 | 2017 | Good Friday | Observance |
| Fri | Mar 30 | 2018 | Good Friday | Observance |
| Fri | Apr 19 | 2019 | Good Friday | Observance |
| Fri | Apr 10 | 2020 | Good Friday | Observance |
Quick Facts
Good Friday is the Friday before Easter Sunday in the Netherlands.
Good Friday 2018
Friday, March 30, 2018

Good Friday 2019
Friday, April 19, 2019

---
Name in other languages
| Name | Language |
| --- | --- |
| Goede vrijdag | Dutch |
| Good Friday | English |
| Karfreitag | German |
Related holidays
World Holiday on March 30, 2019
Fun Holiday on March 30, 2019