Bringing the Sky to the Screen
We're helping the science community launch a forum for everyone involved in planning and producing live astronomy broadcasts.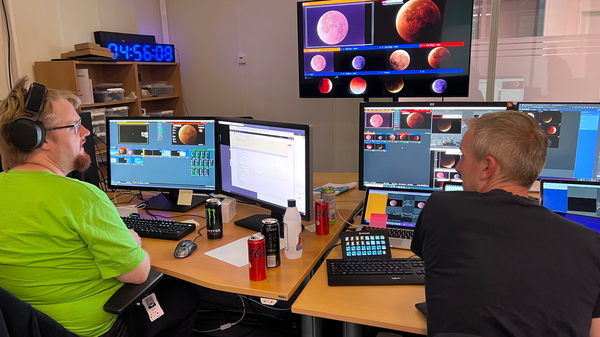 Focus on Collaboration
A new Astronomy Live-Streaming community is helping astronomers, science communicators, researchers, and others collaborate on live broadcasts.
timeanddate helped create the forum, which is being hosted on the website of Astronomers Without Borders (AWB).
April 1 Launch
The online community will be officially launched on April 1, when timeanddate's Anne Buckle and Graham Jones will join Matt Woods from Perth Observatory in a special Facebook Live session hosted by AWB's Andrew Fazekas.
In addition to talking about the new community, we'll be looking ahead to the total solar eclipse in Western Australia on April 20, which will be the sixth time that timeanddate and Perth Observatory have collaborated on a live stream.
The Facebook Live session starts at 14:00 UTC, and is the opening event of AWB's Global Astronomy Month.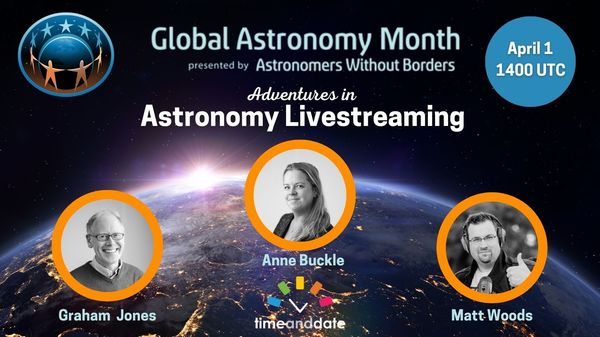 Strengthening the Network
The idea for the Astronomy Live-Streaming community came from a session at the Europlanet Science Congress (EPSC) in September 2022 called "Public engagement via live online astronomy events: Sharing experiences, looking ahead."
That first session—organized by timeanddate, together with Claudia Mignone of the National Institute for Astrophysics (INAF) in Italy, and Helen Usher at the Open University in the UK—was followed in November by a Zoom conference of leading astronomy live-streamers from across the globe.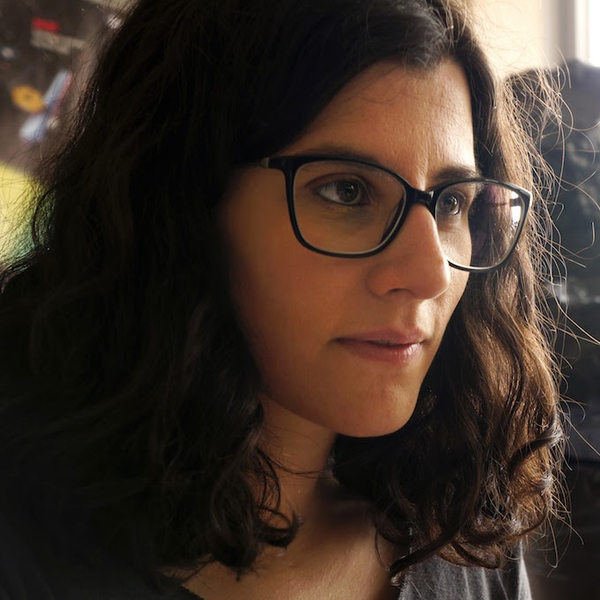 Claudia Mignone is an astronomy outreach and communication specialist at INAF.
"The discussion held at EPSC2022 and in the follow-up Zoom session highlighted the need for an online platform to strengthen the network, share materials, and host conversations to support the live streaming of astronomy events worldwide," says Dr. Mignone.
From Online to Offline
One of the key discussions within the forum will be how online events can be linked to the offline activities of astronomy clubs and other groups that work with the general public.
"The pandemic triggered renewed interest in the night sky, drawing large audiences towards live online events," explains Dr. Mignone.
"Nothing beats the experience of visitors peering through a telescope eyepiece for the first time. In many cases, however, an in-person visit to a local observatory is simply not possible, so live-streaming does open up new public engagement opportunities across space and time."
---
If you'd like more information on the Astronomy Live-Streaming community, please send an email to Graham Jones, or sign up to AWB to find out more.