Bangladesh Starts Daylight Saving Time on June 19, 2009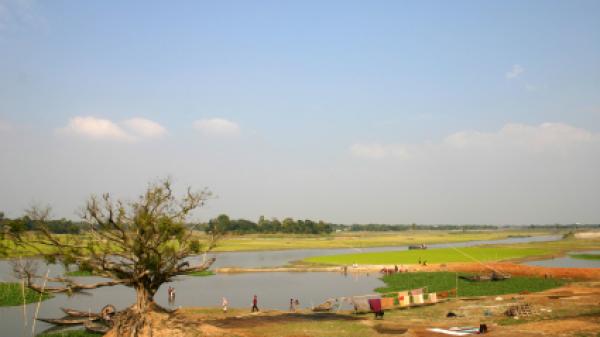 Bangladesh's daylight saving time (DST) will start at 11pm (23:00) local time on Friday, June 19, 2009, a Bangladesh government spokesperson confirmed. The clocks will move one hour forward at this time to midnight (00:00) between June 19 and June 20. DST will be used to save power and alleviate the nation's energy shortfall. Clocks across the country will move forward from being six hours ahead of Coordinated Universal Time (or UTC+6 hours) to UTC+7 hours.
Confusion Between Times
There was some confusion over the actual time in which the DST transition would occur. Various sources indicated that DST would occur at midnight (00:00) between June 19 and June 20, 2009. An English version of a Bangladesh government notice (National Web Portal of Bangladesh: From June 19 Midnight Clock Goes 1hr Ahead to Save the Power) stated: "Bangladesh Government has taken a decision to make effective the daylight saving time at midnight on June 19, setting the clocks an hour ahead."
This statement could be misinterpreted so that it would appear that DST would occur at midnight (00:00) between June 19 and June 20, 2009, when the clocks would move one hour ahead to 1am (or 01:00). Some news sources and embassies have stated that this was the case – that the clocks would move one hour forward to 1am at midnight (00:00) between June 19 and 20.
However, timeanddate.com contacted the Bangladesh government and received confirmation from an officer in the Prime Minister's office that DST would occur at 11pm on June 19, 2009, when the clocks would move one hour forward to midnight between June 19 and June 20. This confirmation is in line with a Bangladesh government gazette document that also states the same information. The notice was written in Bangla, Bangladesh's national language.
Daylight Saving Proposal Confirmed in Early 2009
Earlier in 2009, Bangladesh's Minister for Power Shamsul Haque Tuku proposed for Bangladesh to observe DST. The proposal was approved and the DST starting date was publicly announced after the decision was made at a cabinet meeting.
The federal government's decision to introduce DST in Bangladesh was made to address the country's energy shortages, particularly in the summer period. This arrangement aims to save energy by reducing artificial lighting in the evening. The prime minister's press secretary Abul Kalam Azad (cited in Energy Bangla: Bangladesh Introduce Daylight Saving Time, June 1, 2009) spoke of the Bangladesh's energy deficit and said that the nation's power demand peaked in the evenings.
The press secretary did not confirm the length of DST but stated that the government would decide the DST end date and would announce it later. On another note, Bangladesh's minister for power said earlier in 2009 that the new timing might continue until the end of September. timeanddate.com will provide an update on the DST end date when it becomes available.
Energy Crisis
About 90 million out of 140 million people in Bangladesh do not have direct access to electricity, according to the Ministry of Power, Energy and Mineral Resources. Furthermore, the remaining 50 million people have access but reliable and quality power is still beyond their reach. The power supply crisis represents a serious challenge to the rural electric program, according to the Rural Electrification Board in Bangladesh. Bangladesh previously considered importing electricity from Nepal and Bhutan through India to meet its energy shortfall.
Bangladesh Time Zone
Bangladesh's time zone during the non-daylight saving period is known as Bangladesh Time (BDT), which has a time offset of UTC+6 hours. This time zone applies to the whole country and will shift to UTC+7 hours when DST occurs at midnight between June 19 and 20, 2009.
Time-related information on Dhaka, Bangladesh, can be found in the World Clock. Time-related information on other cities in Bangladesh can be found in the World Clock – long list. Also, visit Commonly reported problems with the World Clock if the chosen city's correct time is not shown or to understand more about Coordinated Universal Time (UTC) and its difference from Greenwich Mean Time (GMT).
Brief Time History
Bangladesh did not usually observe daylight saving time in recent history. However, the nation's clocks shifted from UTC+5:53:20 hours to UTC +6:30 hours in 1941, before shifting to UTC+5:30 hours in 1942, and then back to UTC +6:30 hours that same year. These changes occurred during World War II. Bangladesh was late in adopting a time bound to the standard time zones used in most parts of the world, first setting the clocks to a half-hour time zone in the 1940s. Bangladesh also experienced another time zone change when it moved from UTC+6:30 hours to UTC+6 hours in 1951.
The current plan for Bangladesh to observe DST, which was approved in 2009, is not the first one that has been proposed. For example, in 2007 it was reported that the government was likely to adopt a proposed daylight saving plan to manage the power crisis. According to the plan, industry and business ventures would be required not to use power on a particular day of the week. However, that particular daylight saving arrangement was not adopted.
Note: Any reference to summer in this article directly relates to summer in Bangladesh.