DST starts in Brazil Sunday, October 19, 2014

Published 13-Oct-2014
On Sunday, October 19, 2014, clocks in parts of Brazil will be set forward one hour from 0:00 (12 am, midnight) to 01:00 (1 am) local time as Daylight Saving Time (DST) starts.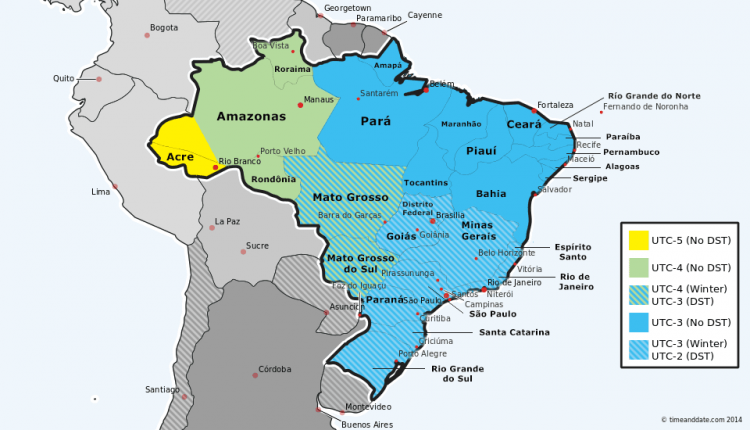 Carnival Postpones DST End
Sunday, February 22, 2015, is the end of DST in Brazil. The DST switch is postponed by one week because of Carnival. Normally the end of DST in Brazil is the third Sunday in February.
Brazilian states with DST in 2014/15
Four Time Zones in Brazil
Brazil has four time zones, stretching from UTC-2 to UTC-5 (standard time).