Cayman Islands Introduce DST
The Cayman Islands have decided to introduce Daylight Saving Time (DST). The archipelago's first ever DST period is expected to begin in March 2016.
No DST in 2016 After All
The Cayman Islands' government has confirmed that plans to observe Daylight Saving Time from 2016 onwards have been rejected. There will be no clock change on March 13, 2016.
DST Switch Date Confirmed
The Cayman Islands have confirmed that they will turn their clocks forward 1 hour at 02:00 (2 am) on Sunday March 13, 2016.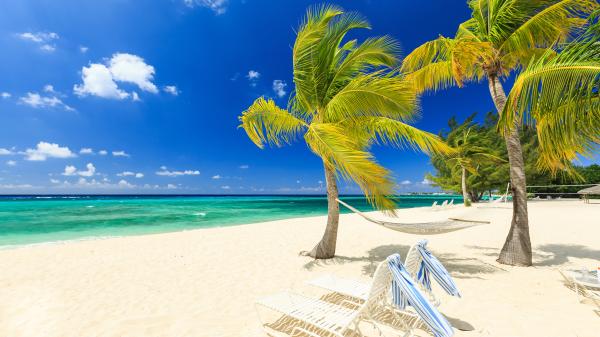 Switch Date Unknown
The exact date and time of the switch has yet to be announced. However, it is likely that the DST schedule will be coupled with the United States and Canada. If that is the case, clocks will be turned forward for the first time at 02:00 (2 am) on March 13, 2016.
timeanddate.com will provide updates as soon as more information becomes available.
Boosting Tourism and Finance
The Cayman Islands are both a popular tourist destination and a tax haven with a thriving financial sector. Legislators hope that the introduction of DST will attract more tourists during the summer months as the measure causes the Sun to set at a later time of day.
When DST is implemented the Sun in the capital, George Town, will go down at 20:06 (8:06 pm) instead of 19:06 (7:06 pm) on the summer solstice on June 20, 2016.
At the same time, the new schedule will put the archipelago into the same time zone as the eastern United States and Canada, synchronizing the local time with important financial centers, such as New York.
Time in the Cayman Islands
The Cayman Islands are a British Overseas Territory in the Caribbean Sea, which has so far been observing Eastern Standard Time (EST) year-round. During the DST period, the territory will observe Eastern Daylight Time (EDT).