New Daylight Saving Proposals for Germany and UK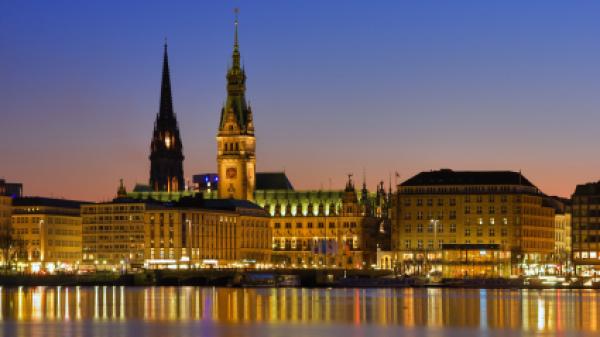 Daylight saving time (DST) will end throughout most of Europe on October 25, 2009, but there are proposals for at least two countries to have an all-year DST schedule. Political leaders in the United Kingdom and Germany are discussing the possibility of having an all-year DST schedule in the future.
Time Zones in the United Kingdom and Germany
The United Kingdom observes British Summer Time ( BST), which is one hour ahead of Coordinated Universal Time (UTC+1), during DST. It reverts to Greenwich Mean Time ( GMT), which has no UTC offset, when DST ends. Germany is on Central European Summer Time ( CEST), which is UTC+2, during DST. The country reverts to Central European Time ( CET), which is UTC+1, when DST ends.
DST runs from the last Sunday of March to the last Sunday of October in many countries affiliated with the European Union (EU), such as the United Kingdom and Germany. However, the United Kingdom would be on BST and Germany would be on CEST all year if the year-long DST proposals are made into law.
Proposal on Time in the United Kingdom
A House of Commons Public Accounts Committee report, titled Improving road safety for pedestrians and cyclists in Great Britain, recommended that the Department of Transport should re-examine "the practice of changing clocks at the end of British Summer Time with other central government departments". The report, which was published on October 22, 2009, stated that it was evident that fewer people would be killed and seriously injured on roads if the United Kingdom's clocks were on British Summer Time ( BST) throughout the year.
The report further states that there were clear seasonal patterns in collisions involving injured pedestrians, with peaks generally in October and November. The end of BST appeared to be a significant factor. On average for the years 2000 to 2007, there were 10 percent more collisions leading to pedestrian deaths or injuries in the four weeks following the clocks going back than in the four weeks before the clocks changed.
Research cited in this report also showed that the period immediately after the clocks go back was more dangerous for road travel, even compared to other dark months such as January. It was also evident that more than 80 lives would be saved each year on roads in the United Kingdom if the government amended the arrangements for changing the clocks in the country's winter and summer period. However, considerations must be made for different occupations such as farming, construction and postal workers, if such a change was to occur.
This is not the first time a proposal has been made for the United Kingdom to remain on BST all-year round. Various politicians tried to put forward proposals for a year-long BST in the recent past.
Germany's Time Proposal
Germany's Free Democratic Party (FDP) wants to end annual daylight saving changes and to keep daylight saving time throughout the year. This would mean that Germany would observe a year-long Central European Summer Time ( CEST). FDP energy expert Gudrun Kopp (cited in The Local: FDP to demand Germany end daylight saving time changes) said that switching clocks forward by one hour in March and back by one hour again in October each year had no perceivable economic or environmental benefits yet caused unnecessary bureaucratic hassles.
FDP party members such as Kopp are pushing for a new initiative for daylight saving time to be permanent in Germany. The party was quoted in various newspapers earlier in 2009 for wanting to bring about this time change. It is believed that a year-long daylight saving schedule would mean that people would have an increased quality of life and leisure, and that the tourism sector could be strengthened.
Note: References to winter and summer in this article relate to the seasons in the northern hemisphere.