Special Committee to Examine DST in Israel
A special committee will examine the issue of DST in Israel.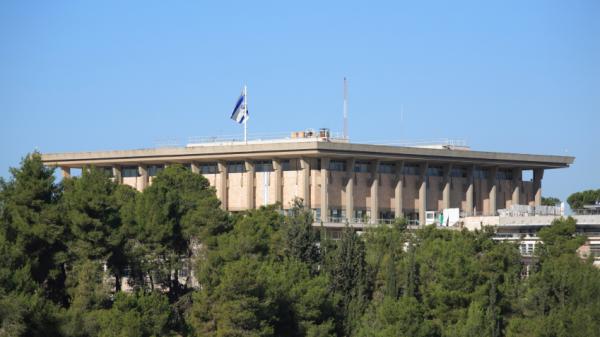 A proposed bill that would extend DST until October 10 of each year was recently discussed during the Ministerial Committee on Legislative Affairs by Knesset Member Ronit Tirosh. However, it was made clear by the Prime Minister's Office that if the proposal were to be presented this week to the committee for approval, it would be rejected.
The Prime Minister's Office instead offered a special committee that would examine the daylight saving time issue in Israel. The daylight saving bill was created after a petition to extend DST in Israel gained a lot of support in September 2010.
The DST Debate in Israel
Knesset Member Ronit Tirosh and supporters of the proposed bill believe that extending daylight saving time would save money, reduce the number of road accidents, as well as increase the quality of life in Israel. Tirosh had previously proposed a DST schedule that was similar to Egypt's 2010 DST schedule; however that idea was shot down because it was difficult to implement.
The current proposed bill hopes to set an end date for DST so that it suits the prayer time needs of the religious public. This would ensure that they would be able to pray as well as manage to get to work in time in the morning. This issue has been discussed between the Tzohar organization rabbis and sources from the Shas party, however after three months of meetings and deliberations the idea of having a set end date for daylight saving time was rejected by the Shas party.
The Prime Minister's Office is still in the process of establishing a special committee that will examine the cost and benefits of extending DST in Israel. MK Tirosh is determined to solve the issue of daylight saving time in Israel and has already agreed to be a part of the special committee. timeanddate.com will provide updates when more information becomes available.
DST in Israel
The start and end of DST has been a big debate in Israel every year until 2005. Religious groups wanted DST to start after Passover and end before Yom Kippur, while secular parties argued for an earlier start and a later ending. Thus, Israel was never able to establish a rule for DST. The debates about a fixed rule for DST went on for years and resulted in a suggested schedule where DST starts on the 2nd day of Passover and ends on the weekend between Rosh Hashanah and Yom Kippur. This suggestion was rejected because the DST period lasted for only 5 months, but this helped serve as a basis for the final compromise.
Since 2005, Israel's compromised DST schedule begins every year from 2:00 a.m. on the last Friday before April 2 or around Passover and ends at 2:00 a.m. on the Sunday between Rosh Hashanah, the Jewish New Year, and Yom Kippur.