Egyptians To Change Clocks Four Times This Year
Egyptians will have to move their clocks four times in 2010 due to the holy month of Ramadan.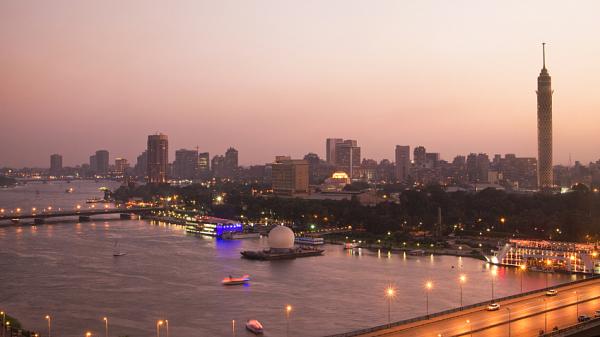 Daylight saving time (DST) will end in Egypt on Wednesday August 11, 2010. Egypt's Cabinet recently decided that the country's DST schedule for 2010 will end before the start of Ramadan. However, DST will resume in Egypt after the month of Ramadan on Friday, September 10, 2010. Egypt will be back from DST on Friday, October 1.
DST to End Before Ramadan and Start After Ramadan
Egyptians will have to change their clocks four times this year after Egypt's cabinet decided that Daylight Saving Time (DST) will not be used during Ramadan, but will continue after the month of Ramadan. This is the first time that Egypt has used this DST schedule to coincide with the holy month of Ramadan.
Egypt's DST schedule changes are:
DST ends and clocks will move one hour back at midnight (00:00) between Tuesday August 10, and Wednesday August 11, in 2010.
Egypt will revert back to DST after Ramadan and move their clocks forward at midnight (00:00) between Thursday, September 9, and Friday September 10, 2010.
Egypt will end its 2010 DST schedule at midnight (00:00) local time between Thursday, September 30, and Friday, October 1.
According to the spokesman for the Council of Ministers, Dr. Magdi Radi, the decision to end DST before Ramadan and then resume DST after Ramadan was made in accordance to Law No. 14 of 1995. This law states that Egypt's DST period will start on the last Friday of April and end on the last Thursday of September each year. However, according to the second article of Law No. 141 of 1988, there is an exception when the month of Ramadan coincides with Egypt's DST schedule.
Egypt's Time Zone and DST
During the winter, Egypt follows Eastern European Time (EET), which is two hours ahead of Coordinated Universal Time (UTC), or UTC+2:00. During daylight saving time, Egypt is on Eastern European Summer Time (EEST), which is three hours ahead, or UTC+3:00.
DST is seen as an energy-saving measure to help push economic growth. The daylight saving schedule aims to preserve energy and cut down on electricity usage by providing more hours of sunlight in the late afternoons and early evenings. The DST schedule during Ramadan has been an annual debate in Egypt. Ramadan is the Muslim fasting holy month that follows a lunar calendar, which can occur during the DST period. Ramadan is a time when Muslims around the world focus on prayer, fasting, giving to charity, and religious devotion. In order to prevent Muslims from fasting one hour longer, the DST schedule usually ends before the start of Ramadan.
How Ramadan Effects DST in Egypt
Regional customs or moon sightings may cause a variation of the date for Islamic holidays, which begin at sundown the day before the date specified for the holiday. The Islamic calendar is lunar and the days begin at sunset, so there may be one-day error depending on when the New Moon is first seen.
According to Mosslem Shaltout, professor of solar-space physics and vice-chairman of the Arab Union for Astronomy and Space Sciences (AUASS), the moon's crescent will appear at the same level as the sun and earth at 06:08am on August 10. Thus, the beginning of Ramadan will start, astronomically speaking, on Wednesday, August 11. There is the possibility that Egypt will adopt the same 2010 DST schedule in the upcoming years, as Ramadan moves 11 days earlier each year.