Israel to extend daylight saving time
Israel is likely to extend daylight saving time (DST) from 2011 onwards.
Update
The Israeli government on Sunday, July 3, 2011 unanimously approved the draft legislation to extend daylight saving time (DST) in Israel. The bill has yet to be passed by the Knesset, so it is unlikely to be ratified before fall 2011.
timeanddate.com will provide further updates on this issue as events unfold.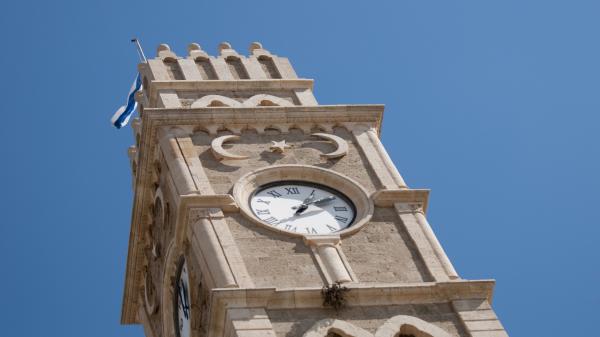 Interior Minister Eli Yishai announced on Monday, June 6, 2011 that he is intent on implementing the altered DST schedule proposed by an advisory committee. Many in the country's religious community are angered by the change.
Longer "Summer Time"
Under the new legislation Israel will observe daylight saving time for an average of 193 days. The current schedule is based on both the Gregorian and the Hebrew calendars, which results in a highly variable DST period lasting between 170 and 191 days.
The precise rules for the clock changes have yet to be announced. It is likely, however, that Israel will move its clocks forward one hour on the Friday before the last Sunday in March and turn them back again on the first Sunday after October 1. It is also expected that special provisions will be made if a time change falls on a Jewish holiday.
timeanddate.com will provide updates on this issue as events unfold.
Subscribe to our RSS feed to stay informed.
1 in 2 Israelis in favor
The change was agreed upon unanimously by an advisory committee appointed by Interior Minister Yishai. The main argument for implementing the extension was the economic advantage of aligning the yearly clock changes with Israel's trading partners. In some years, such as 2010, Israel switched back to standard time about 2 months prior to Europe and the United States.
A poll conducted by the board showed that 50 percent of Israel's citizens agree with this line of argument while 46 percent remain critical.
Religious groups oppose change
Many members of Israel's religious community have voiced their dismay about the proposed DST schedule in the past months. According to the current law, DST ends on the Sunday before Yom Kippur. This important Jewish holiday requires believers to pray at sunrise. Many fear that they will not be able to perform their religious duties before the beginning of their workday if Yom Kippur falls into the DST period.