Mexico Ends Daylight Saving Earlier Than USA
While Mexico's daylight saving time ends on October 26 in 2008, some Mexicans are calling for the government to synchronize its schedule to match the United States' daylight saving schedule.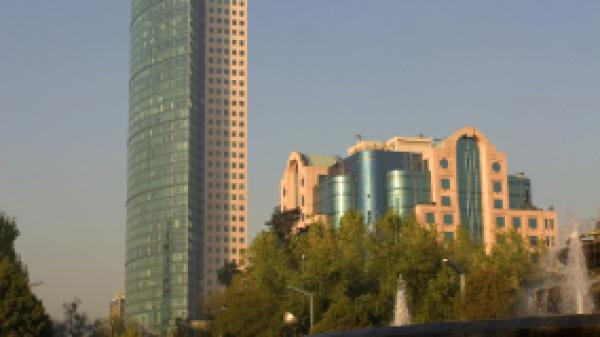 Most parts of Mexico will turn the clocks back by one hour when the nation's daylight saving schedule comes to an end on October 26, 2008. However, more Mexicans are pushing for the nation to synchronize its daylight saving schedule to end together with the United States' daylight saving schedule.
Many Mexicans will move the clock back by one hour at 2am in their local times on Sunday, October 26 in 2008. Sonora did not observe daylight saving time in 2008 in line with its neighbor, the state of Arizona in the United States.
One-Week Gap Between USA And Mexico
Mexico's daylight saving schedule for 2008 ends one week short of the United States' daylight saving end date. For one week, the border areas of Mexico and the United States will experience a one-hour time difference until the United States reverts to its standard time on November 2, 2008. This means that people living and working around the border areas would need to remember the one-hour time difference in their work and personal lives.
Chihuahua pushes to synchronize with USA
Legislators from the northern Mexican state of Chihuahua recently filed a federal initiative to synchronize the city of Ciudad Juárez's daylight saving start and end dates with the United States' daylight saving schedule. However, Mexico's Energy Commission of the Chamber of Deputies halted the proposal because priority was given towards the nation's energy reforms.
Chihuahua's legislators pushed for Ciudad Juárez to observe the same schedule as that of the United States because of close economic, business and social ties between the city and El Paso, in Texas. Throughout history, Ciudad Juárez and El Paso developed and strengthened a strong and fruitful bilateral relationship both economically and socially. El Paso and Ciudad Juárez comprise one of the largest bi-national metropolitan areas in the world with a combined population of 2.5 million people. In fact, Ciudad Juárez is one the fastest growing cities in the world. Chihuahua borders two US states – Texas and New Mexico.
Mexico's Time Zones
Mexico observes three different time zones in the winter:
Daylight saving time is referred to in Spanish as "horario estacional" or "horario de verano".
Note: Any reference to summer or winter in this article relates to summer and winter in the northern hemisphere.