USA and Canada End 2008 Daylight Saving Time
Many clocks will shift back by one hour as the United States' and Canada's 2008 daylight saving time comes to an end on November 2.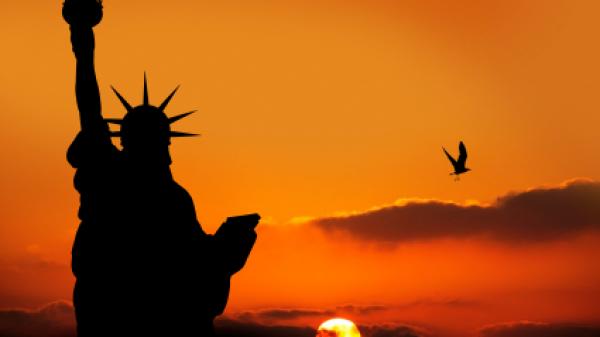 For many it is a time to change the batteries in their smoke alarms and carbon monoxide detectors. However, not all parts of the United States and Canada observe daylight saving time.
Meanwhile, not everyone in Indiana, a state in the United States, wants to have daylight saving time and this may affect who they vote for at the gubernatorial election on November 4, 2008. In contrast, some parts of Mexico want their daylight saving schedule in line with its neighbor, the United States.
End Date Ties With Safety and Environmental Messages
In synchronization with the daylight saving end date, the International Association of Fire Chiefs and Energizer are reminding citizens to change the batteries in their smoke alarms and carbon monoxide detectors when they move their clocks back on November 2. In the United States about 19 percent of households that have a smoke alarm do not work mainly due to missing or dead batteries.
Meanwhile, the California Energy Commission is advising people in the United States to change their bulbs and switch to energy efficient bulbs. According to the commission, energy efficient lighting is important during the period after daylight saving time ends as the hours of sunlight during the days are shorter.
The Facts: USA's Daylight Saving Time
Daylight saving time in many parts of the United States and Canada begins on the second Sunday of March until the first Sunday in November. The new schedule came into effect in the United States and Canada for the first time in 2007. This observance is in line with section 110 of the United States' Energy Policy Act of 2005, which states that daylight saving time would begin on the second Sunday in March and it would end on first Sunday in November.
The United States uses nine standard time zones and zones that observe daylight saving time will move their clocks forward from 2am to 1am at their local time. The Energy Policy Act of 2005 does not alter the rights of the states and territories that choose not to observe Daylight Saving Time. In Canada, time zones and daylight saving time is determined by provincial legislation and exceptions may exist in some municipalities. timeanddate.com's Daylight Saving Time Dates for 2008 has more detailed information about the daylight saving end date for the United States and Canada, as well as other parts of the world.
Areas Without Daylight Saving
States and territories in the United States that do not observe daylight saving time include: Hawaii, American Samoa, Guam, Puerto Rico, the Virgin Islands and most of Arizona except the Navajo Nation Community. Some parts of Indiana previously did not observe daylight saving time but the state is now united in observing the schedule despite being split into different time zones.
There are a few exceptions to daylight saving time in Canada: some areas of Québec, east of 63° west longitude, remain on Atlantic Standard Time (AST) all year round; most of Saskatchewan uses Central Standard Time (CST) all year round; and Southampton Island remains on Eastern Standard Time (EST) all year long.
Anti-Daylight Saving Protests Continue
Meanwhile, a group of anti-daylight saving time activists are campaigning to abolish the daylight saving schedule and reduce mainland USA's time zones to just two time zones. They propose that the Pacific and Central time zones remain on permanent daylight saving time, and that the Mountain and Eastern time zones remain on permanent standard time. The proposed benefits are: there would be a more simplified schedule, particularly for travel and commerce; people can get more sleep and be better adjusted to their daily routine; less missed appointments resulting from failure to reset clocks; and that lives would be saved.
Earlier in 2008 timeanddate.com contacted the US Department of Energy and was advised that the department expected a report to Congress under section 110(c) of the Energy Policy Act of 2005 to be completed later in 2008. The United States Congress would review the report, which is in relation to the country's current daylight saving schedule. timeanddate.com recently received a copy of the report, which showed that the extended daylight saving schedule did save energy.
Note: Any reference to summer or winter in this article relates to summer and winter in the northern hemisphere.