Morocco Starts Daylight Saving Time May 2, 2010
Morocco will officially start daylight saving time (DST) at midnight (00:00) local time between Saturday, May 1, and Sunday, May 2, 2010.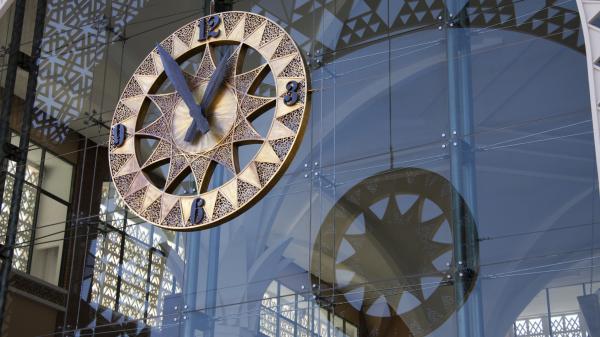 The clocks will move one hour forward to Western European Summer Time (WEST), which is one hour ahead of Coordinated Universal Time (UTC), or UTC+1.
Daylight Saving Schedule Confirmed
Morocco's daylight saving schedule for 2010 was recently confirmed by the Ministry of Modernization of Public Sectors officials, according to various news sources (including La Vie éco: Le Maroc passera à l'heure d'été GMT+1 le 2 mai). A draft decree has been drawn and will be submitted to the Governing Council. Parts of the Western Sahara that are controlled by Morocco also change their clocks with the rest of the nation when DST changes occur.
Morocco's clocks will move forward at midnight (00:00) local time between Saturday, May 1, and Sunday, May 2, 2010. Morocco's daylight saving schedule will end on August 8, 2010, prior to the start of Ramadan. Ramadan begins on August 11, 2010. Morocco's 2009 daylight saving schedule also ended before Ramadan.
Ramadan (also known as Ramadhan or Ramzan) is the ninth month in the Islamic calendar. It is a time when Muslims around the world focus on prayer, fasting, giving to charity, and religious devotion. Islam is the largest religion in Morocco, with about 98 percent of the population belonging to the Islamic faith.
It is important to note that regional customs or moon sightings may cause a variation of the date for the start of Ramadan and other Islamic observances, which begin at sundown the day before the date specified for the observance. The Islamic calendar is lunar and the days begin at sunset, so there may be a one-day error depending on when the New Moon is first seen.