No Daylight Saving in Pakistan in 2010
Daylight Saving Time will not be observed in Pakistan in 2010.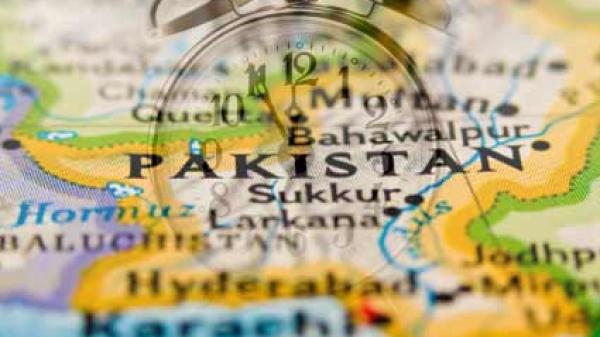 Earlier there was some confusion as to whether or not Pakistan will observe Daylight Saving Time (DST) in 2010 or not:
April 15 was the start date in 2009.
April 1 was announced as the new starting date by the government on Thursday, March 25, 2010.
Daylight Saving Time did not have enough support in the Parliament, so the on Friday, March 26, the government and president had to revoke the decision from the day before. Therefore DST will not be observed this year.
Daylight Saving Dropped Because of Lack of Support in Parliament
Prime Minister Yousuf Raza Gilani said the country would save 250 MW Energy by moving the clocks forward, but also that the government would honor the house's view if there is no support in Parliament. The announcement was made in the National Assembly on Friday, March 26, 2010, according to news sources in Pakistan.
Announcement of April 1 Date
On Thursday March 25, 2010, the following notification was made, as quoted from the Associated Press of Pakistan, the day after, it was revoked:
In pursuance of the decision of the federal government in case No 36/05/2009 dated April 8, 2009, it is notified for the information of general public that watches and clocks be advanced/moved forward by one hour from 1st April 2010 till 31st October, 2010 (seven months) to mitigate the power shortages
Energy Problems in Pakistan
Pakistan's energy production is not nearly adequate for the demand. Federal minister for water and power announced a shortfall of 5,000 MW, which means that load shedding (rolling blackouts) is applied. On the worst days, power may only be available for four hours, leaving the population without power for 20 hours. The government says Daylight Saving Time will improve the energy situation.
Daylight Saving Time was Observed in 2009
In 2009, the starting date was April 15, after a similar kind of confusion on as to when DST should commence, with the start date changed twice. The main reason was the same, to alleviate the nation's power shortages. Daylight Saving Time ended on midnight between October 31 and November 1 in 2009. This was likely to be the end date in 2010, if DST was applied.
Pakistan's Time Zone
Pakistan is on UTC +5 hours during the non-daylight saving period and moves the clocks one hour forward to UTC +6 hours during the daylight saving period, if DST is observed.