DST for Gaza and The West Bank
"Breakfast": The islamic holiday of Eid al-Fitr at the end of Ramadan will mark the second beginning of DST in Palestine.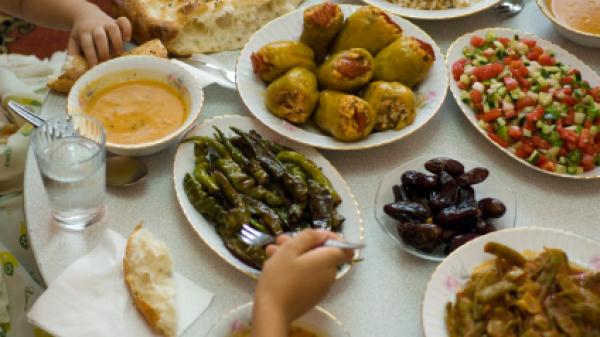 The Palestinian territories are about to enter daylight saving time (DST) for the second time in 2011. Inhabitants of Gaza and the West Bank will advance their clocks by one hour at midnight between August 29 and August 30, 2011. The Palestinian government had suspended DST for the length of Ramadan, when Muslims are required to fast during daylight hours.
DST returns for Eid al-Fitr
The islamic holiday of Eid al-Fitr, which falls on the first day after Ramadan, will mark the beginning of the second DST period in the Palestinian territories this year. Clocks in the Gaza Strip and the West Bank had first been advanced by one hour on Saturday, April 2, 2011. As the Ma'an news agency reports, this will also coincide with the beginning of a three-day holiday period there.
It is expected that Ramadan will end on August 30 in 2011. Muslims across the world follow a lunar calendar where the beginning of months depend on the sighting of the New Moon. For this reason, Ramadan may end on August 30 in some locations while it goes on until August 31 in others.
Time in Gaza and the West Bank
The Palestinian territories observe Eastern European Time (EET), which is 2 hours ahead of UTC/GMT. During daylight saving time, Gaza and the West Bank follow Eastern European Summer Time (EEST) with a UTC offset of +3 hours. The Palestinian government had also suspended DST during Ramadan in 2010.
timeanddate.com will provide updates on this and other time zone news as events unfold.