Queenslanders Speak Out on Daylight Saving Time
Queensland, Australia is divided on the issue of having the state's south-east corner observe daylight saving time.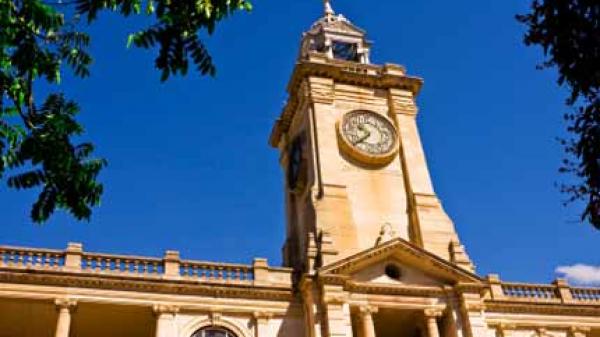 Feedback from the Queensland Government's community consultation and an online forum show that residents are split on having daylight saving time (DST) in south-east Queensland, in Australia. The state currently does not observe DST.
Queenslanders were recently given the chance to engage in community consultation with various politicians, as well as take part in an open online forum on the Queensland Government website. Results showed that regional Queenslanders were opposed and south-east corner residents were in favor.
Divided Opinions Among Regional and South-East Queenslanders
Premier Anna Bligh released the results of the state government's online survey along with feedback from members of parliament throughout the state on June 3, 2010. Results showed a clear divide on the issue of both staging a trial in south-east Queensland, which would result in split time zones for Queensland, and holding a daylight saving referendum.
While 67 percent of south-east Queensland respondents favored a referendum, 65 percent of those in the regions were opposed. Similarly, 76 percent of regional Queenslanders who took part in the survey were opposed to a trial for the south-east corner, compared to 70 percent of south-east Queensland respondents who were in favour.
"While South East Queensland residents are in favour of both a trial and a referendum the view of regional Queenslanders is completely opposite," Ms Bligh said. "And while there was a huge response to the government's on-line survey with more than 74,000 people taking part, there was a significantly lower response to MPs in all electorates throughout the state," she said. Ms Bligh said that feedback from the state's parliamentary members showed that while there was not an overwhelming interest in the issue, people – particularly in regional Queensland – were passionate in their views.
Community Consultation on DST
On May 17, 2010, various state parliamentary members presented survey findings of their electorates on the proposal to trial a south-east Queensland daylight-saving zone ahead of a referendum.
Moreover, more than 74,000 people took part in the Queensland Government's online forum, which had two questions:
Do you think all Queenslanders should have a referendum on Daylight Saving for South East Queensland only?
Should Queensland have a trial of Daylight Saving in South East Queensland before any referendum?
Note: Questions are taken exactly as they were on the Queensland Government's online forum on DST.
For the first question, 63 percent voted "Yes", while 35 percent voted "No" and two percent voted "Undecided". Sixty-four percent of people who took part in the survey voted "Yes" to the second question, with only 34 percent voting "No" and two percent remaining "Undecided".
All of the results will be taken to Caucus on Monday, June 7, 2010, where the state government's parliamentary members will decide on how they will vote on a Private Members Bill on daylight saving introduced by independent parliamentary member Peter Wellington.
Daylight Saving Bill
Queensland parliamentary member Peter Wellington publicly announced a daylight saving bill on April 14, 2010. The bill proposes to include in the next state election a referendum on DST for south-east Queensland. The referendum question would ask Queenslanders if they would support DST for south-east Queensland with the rest of the state staying on standard time. The bill is known as the Daylight Saving for South East Queensland Referendum Bill 2010.
The bill also calls for the Standard Time Act 1894 to be amended if most electors approve of the referendum to have DST in south-east Queensland. The proposed amendment would be to insert "and to provide for a period of daylight saving in the South East Queensland daylight saving time region" in the Act.
"In my Bill I have proposed a split-time zone for Queensland and have suggested that the local government areas of Brisbane, Gold Coast, Sunshine Coast, Ipswich, Logan, Scenic Rim, Redlands and Moreton Bay be considered to be included in the daylight saving time zone," Mr Wellington said.
Mr Wellington indicated at the end of May in 2010 that he would move forward with his private member's bill on daylight saving time in the future after he received positive responses from many people about the issue.
Mixed DST Opinions among Queenslanders
Unlike some parts of Australia that have a synchronized daylight saving schedule, Queensland does not observe DST. Its last daylight saving schedule ended on March 1, 1992. Since then, the state government has ruled out DST for the entire state.
However, there are many DST supporters who believe in splitting in south-east Queensland into a separate time zone so the region would have DST. They say that there are people who are affected by the "time border" that runs through the densely populated Gold Coast-Tweed region (around the Queensland/New South Wales border). Many of these supporters believe that if the "time border" is shifted to a sparsely populated area, north-west of the urbanized south-east Queensland region, the number of people disrupted would be significantly reduced.
However, the idea of having DST for south-east Queensland has not warmed up to many others living in the state. Some say that businesses in south-east Queensland should change their working hours instead of having DST if those living in the region want to enjoy more daylight. Others say that many businesses managed to deal with time zone differences between Australia and other countries, making the hour's difference between Queensland and the state of New South Wales (when New South Wales is on DST) trivial in comparison.
timeanddate.com will provide updates on the push for DST in Queensland when more information becomes available.