Government Says No Daylight Saving in Queensland
Cities in South-east Queensland, Australia such as Brisbane may not have daylight saving time for a while yet...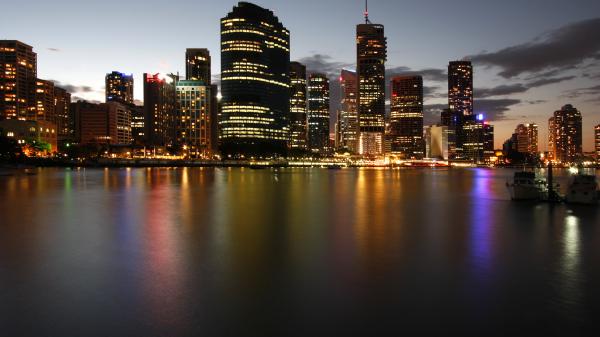 The Queensland Government in Australia will vote against a bill that calls for a referendum for daylight saving time (DST) and a split time zone in south-east Queensland.
Queensland Premier Anna Bligh announced the decision on Monday, June 7, 2010, after a Caucus meeting that discussed the results from a statewide online forum and recent community consultation. People's feedback showed that most south-east Queenslanders favored a referendum while many regional Queenslanders were opposed.
Labor Caucus Against DST Bill
The Bligh Government will vote against state parliamentary member Peter Wellington's private members bill, known as the Daylight Saving for South East Queensland Referendum Bill 2010. The bill called for a referendum on DST for south-east Queensland. If south-east Queensland was to observe DST, it would be on a different time zone to the rest of the state during the period of time in which it would be affected by DST.
Premier Anna Bligh said Caucus voted to oppose Mr Wellington's bill because regional Queenslanders were overwhelmingly opposed to daylight saving time. "The Labor Caucus this afternoon has had quite a lengthy discussion about the daylight saving issue and it's absolutely clear from regional MPs that regional Queensland is absolutely opposed to any splitting of the state and any split time zone," Ms Bligh said.
"We've decided that we won't be supporting Peter Wellington's Private Members Bill for a split time zone in Queensland," she said. "This was put to the vote and it was the clear decision of the Caucus." Ms Bligh acknowledged that there were many people, including herself, who would love to see DST in the south-east corner. However, she said: "…we accept that we are a government for the whole state. And that means governing for regional Queensland and doing the right thing for all parts of the state."
In response, Mr Wellington expressed disappointment in the government's take on the daylight saving issue. "I am disappointed that members of Parliament from the Government and LNP (Liberal National Party) will not have a free vote when my Bill comes forward for debate," he said on his website on June 4 2010. "This is another example of how the Party machine controls what their elected members do. I anticipate the (daylight saving) Bill will come before parliament before Christmas."
Debate on Mr Wellington's bill will be heard in Queensland's parliament later this year. timeanddate.com will provide more updates on this issue as information becomes available. Read more about Queensland's daylight saving debate in our previous article on the topic.