New Technology makes Time Travel possible
April Fools Update
Please Note: This article is an April Fools' Joke from timeanddate.com. Thank you for participating in our joke and sharing it with others.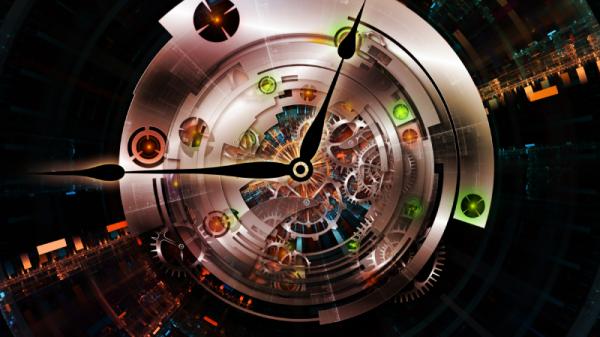 Scientists have reached a major break-through in the quest to make time travel possible. According to a report published in the Journal of Applied Time Physics, a new web-based tool allows humans to travel forward in time. "We are gobsmacked", Harald Wanderhausen from the Latvian Institute for Applied Science (LIAS) said on Thursday. "The solution is so simple, it was in front of our eyes the whole time."
Prototype
The affectionately named prototype Jiffy 1 is programmed to take users to one specific point in time. "We have chosen New Year 2014, just to test things. We plan to add more dates in the future." The prototype does not allow for journeys back in time yet, but scientists are hopeful that the same technology will one day make that possible. "We're on to something and we'll keep working on it", Wanderhausen promises.
Is is safe?
While the new discovery was met with euphoria throughout the scientific community, Swiss physicist Friedolin Memmenkopf warned of grave consequences should the time travel tool be misused. "The space-time continuum is not something to be messed with", the 89 year old says. Memmenkopf is a former pupil of renowned theoretical physicist Albert Einstein who in his time famously coined the theory of relativity.
According to the scientists involved in experiments leading up to the construction of Jiffy 1, the tool was intensively tested over the past years. "Why should it be dangerous?" fellow physicist Dirk Halsüberkopf says. Wanderhausen agrees: "I can understand that people are scared. In stories and films time travel is associated with all sorts of dangers. But our experiments with protozoans, mice and canaries showed that the fears are completely unfounded."
How does it work?
"It's amazingly simple. Just get a comfy chair, open the tool and stare at the numbers", Halsüberkopf explains. "The journey will take some time. We hope to speed things up at a later date. For now the tool shows you how much time the journey will take." He adds: "Don't expect any flashes or bangs, like in the movies. This tool will transport you to the year 2014 quietly and smoothly."
Try it now!
timeanddate.com has received a preliminary copy of Jiffy 1. Click on the link below to use the tool. Caution: you do so at your own risk.