St. David's Day in United States
Quick Facts
Many Welsh communities in the United States celebrate the life of their patron saint, St David, and their links with Wales on St David's Day.
Local names
| Name | Language |
| --- | --- |
| St. David's Day | English |
| Día de San David | Spanish |
| יום דוד הקדוש | Hebrew |
| عيد القديس ديفيد | Arabic |
| 세인트 데이비드의 날 | Korean |
| St. David's Day | German |
St. David's Day 2014
Saturday, March 1, 2014
St. David's Day 2015
Sunday, March 1, 2015
List of dates for other years
Many Americans of Welsh origin annually celebrate the life of Wales' patron saint, St David on March 1. It is also a time to people to remember the Welsh culture and to appreciate their Welsh origins. The Welsh flag is often seen during celebrations on the day, as well as daffodils or leeks pinned to clothing.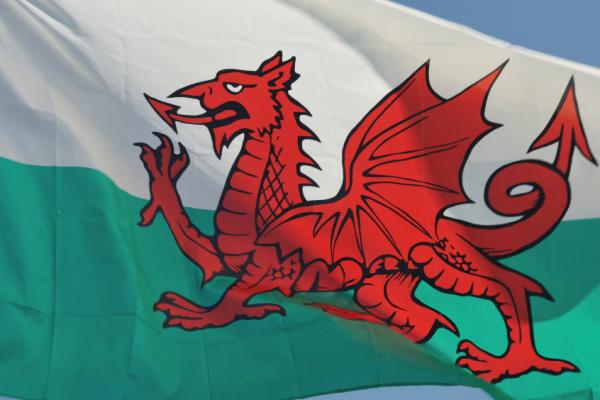 ©iStockphoto.com/AlasdairJames
What do people do?
Many people with Welsh ancestry or ties celebrate St David's life and the Welsh culture in the United States. Some people may attend a special St David's Day church service while others may cook a nice meal to share with friends or family. Meals may include herbed lamb chops, Welsh pot bread, or Caerphilly Crumble.
Many groups may organize special events or parties that may include carrying the flag of Wales, dressing in traditional costumes, and wearing daffodils or leeks on clothing. The Welsh flag, a red dragon on a white and green background, is displayed prominently and a festive mood prevails.
Public life
St David's Day is not a public holiday in the United States. However, it is a day of celebration so some community groups, schools, and businesses may have a special program for the day.
Background
St David is the patron saint of Wales. He plays a very important role in Welsh culture but little is known about his life. St David's Day was recognized officially as the national day for people of Welsh origin in the United States in 2003. The Empire State Building was floodlit in the Welsh national colors, which are red, green and white, on March 1 that year. An article on St David's Day in the United Kingdom covers more information about St David's Day's origins and symbols.
St. David's Day Observances
| Weekday | Date | Year | Name | Holiday type | Where it is observed |
| --- | --- | --- | --- | --- | --- |
| Thu | Mar 1 | 1990 | St. David's Day | Observance | |
| Fri | Mar 1 | 1991 | St. David's Day | Observance | |
| Sun | Mar 1 | 1992 | St. David's Day | Observance | |
| Mon | Mar 1 | 1993 | St. David's Day | Observance | |
| Tue | Mar 1 | 1994 | St. David's Day | Observance | |
| Wed | Mar 1 | 1995 | St. David's Day | Observance | |
| Fri | Mar 1 | 1996 | St. David's Day | Observance | |
| Sat | Mar 1 | 1997 | St. David's Day | Observance | |
| Sun | Mar 1 | 1998 | St. David's Day | Observance | |
| Mon | Mar 1 | 1999 | St. David's Day | Observance | |
| Wed | Mar 1 | 2000 | St. David's Day | Observance | |
| Thu | Mar 1 | 2001 | St. David's Day | Observance | |
| Fri | Mar 1 | 2002 | St. David's Day | Observance | |
| Sat | Mar 1 | 2003 | St. David's Day | Observance | |
| Mon | Mar 1 | 2004 | St. David's Day | Observance | |
| Tue | Mar 1 | 2005 | St. David's Day | Observance | |
| Wed | Mar 1 | 2006 | St. David's Day | Observance | |
| Thu | Mar 1 | 2007 | St. David's Day | Observance | |
| Sat | Mar 1 | 2008 | St. David's Day | Observance | |
| Sun | Mar 1 | 2009 | St. David's Day | Observance | |
| Mon | Mar 1 | 2010 | St. David's Day | Observance | |
| Tue | Mar 1 | 2011 | St. David's Day | Observance | |
| Thu | Mar 1 | 2012 | St. David's Day | Observance | |
| Fri | Mar 1 | 2013 | St. David's Day | Observance | |
| Sat | Mar 1 | 2014 | St. David's Day | Observance | |
| Sun | Mar 1 | 2015 | St. David's Day | Observance | |
| Tue | Mar 1 | 2016 | St. David's Day | Observance | |
| Wed | Mar 1 | 2017 | St. David's Day | Observance | |
| Thu | Mar 1 | 2018 | St. David's Day | Observance | |
| Fri | Mar 1 | 2019 | St. David's Day | Observance | |
| Sun | Mar 1 | 2020 | St. David's Day | Observance | |
Other holidays in March 2014 in United States
Other calendars
Related links