Jan

3

Fun Holiday – Fruitcake Toss Day
Fruitcake Toss Day on January 3 is an annual holiday that celebrates fruitcakes - the gift that keeps on giving - by tossing them in an empty space.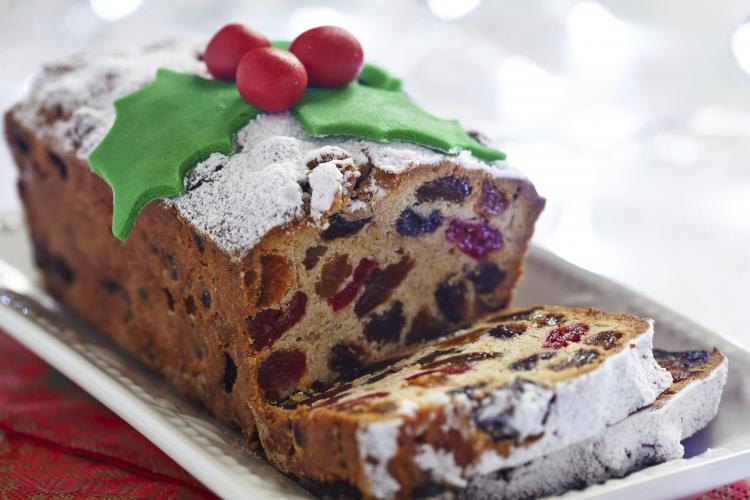 The holidays can be a stressful time and can make the calmest person want to toss something in anger. Well, fear not, collect all that dense, unwanted fruitcake that everyone and their sisters brought to your holiday party and toss them on Fruitcake Toss Day.
It is thought that this holiday was first created and celebrated in Manitou Springs, Colorado, in 1995.
How to Celebrate?
Collect all the fruitcake you can. Find an empty space, and start tossing your fruitcakes.
Feeling competitive? Compete for the highest or farthest throw.
Fruitcakes are sometimes known as the gift that gives on giving, referring to a practice of re-gifting fruitcakes during the holiday season. So, instead of tossing fruitcakes, why not share them with family, friends, and colleagues?
Did You Know…
…that fruitcakes that contain alcohol have a long shelf life? Because of this, the fruitcake was the snack of choice for travelers and winter dwellers in the days of no refrigeration.
Fruitcake Toss Day Observances
Fun Holiday: Fruitcake Toss Day Observances
Year
Weekday
Date
Name
2023
Tue
Jan 3
Fruitcake Toss Day
2024
Wed
Jan 3
Fruitcake Toss Day
2025
Fri
Jan 3
Fruitcake Toss Day
2026
Sat
Jan 3
Fruitcake Toss Day
2027
Sun
Jan 3
Fruitcake Toss Day
2028
Mon
Jan 3
Fruitcake Toss Day
2029
Wed
Jan 3
Fruitcake Toss Day
2030
Thu
Jan 3
Fruitcake Toss Day
2031
Fri
Jan 3
Fruitcake Toss Day
2032
Sat
Jan 3
Fruitcake Toss Day