Daylight Saving Time Returns to Egypt in 2010
The city of Cairo and other places in Egypt will begin daylight saving time at the end of April in 2010.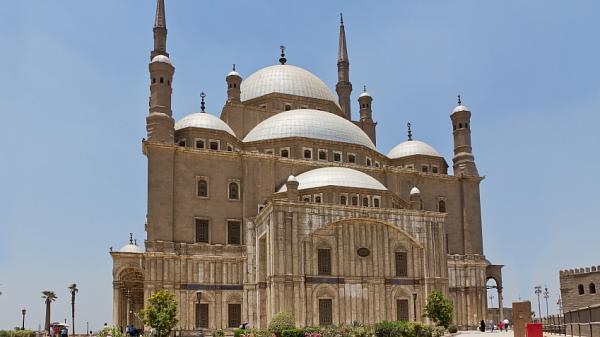 Daylight saving time (DST) will begin in Egypt at midnight (00:00) between Thursday, April 29, and Friday, April 30, in 2010. Egypt's Cabinet recently approved of the country's daylight saving arrangement for 2010.
However, there will be no DST during Ramadan, which lasts from Wednesday, August 11, until Thursday, September 9, 2010*. The daylight saving end date is not confirmed, according to Egypt's State Information Service.
No DST During Ramadan
Dr Magdi Radi, a spokesperson for the Council of Ministers, recently announced that that the council passed a resolution on daylight saving time in Egypt. He pointed out that DST would start from the last Friday of April. DST would not be observed during the month of Ramadan (also known as Ramadhan or Ramzan), which is the ninth month of the Islamic calendar.
timeanddate.com contacted Egypt's State Information Service on April 21, 2010, to find out if an end date was scheduled for DST in the country in 2010. DST would normally end on the last Thursday of September, but there is uncertainty on when the schedule would end due to Ramadan. A spokesperson for Egypt's State Information Service said that the DST end date had not been confirmed – that DST could end in August instead of September.
DST is seen as an energy-saving measure to help push economic growth. It will not be observed in Egypt and a few other countries such as Morocco during Ramadan, which is a time when Muslims around the world focus on prayer, fasting, giving to charity, and religious devotion.
Egypt's Time Zone and DST
During the daylight saving period, Egypt is on Eastern European Summer Time (EEST), in which the time is three hours ahead of Coordinated Universal Time UTC (or UTC +3 hours). Egypt is on Eastern European Time (EET), which is UTC +2 hours, when it is not on DST.
Note: Regional customs or moon sightings may cause a variation of the date for Islamic holidays, which begin at sundown the day before the date specified for the holiday. The Islamic calendar is lunar and the days begin at sunset, so there may be one-day error depending on when the New Moon is first seen.