Fiji's Daylight Saving Ends Early in 2010
Fiji's daylight saving time (DST) will end nearly one month earlier than originally planned.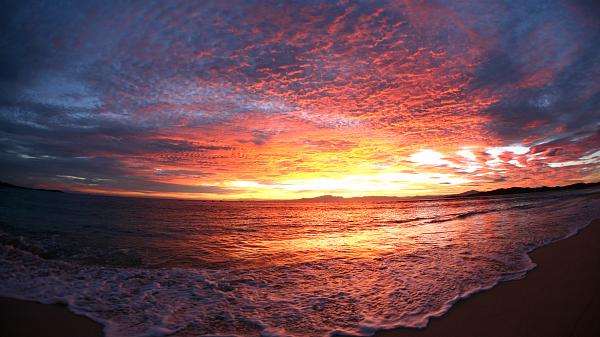 Fiji's government recently announced the news after Cabinet decided that DST would end at 3am (03:00) local time on Sunday, March 28, 2010. The clocks will move one hour back to 2am (02:00) local time on that day.
In 2009, the Fiji government planned for country' DST schedule to end at 3am (03:00) local time on Sunday, April 25, 2010. However, due to growing complaints across the nation, as well as a recent submission, the schedule will come to an end on March 28, 2010. March 28 is also when DST starts in most of Europe in 2010.
Cabinet Decision
Fiji's Cabinet has agreed that daylight saving time in Fiji would end at 3am (03:00) local time on Sunday March 28, 2010. Cabinet based its decision on a submission by the Minister for Education, National Heritage, Culture and Arts, Youth and Sports, Labour, Industrial Relations and Employment, Filipe Bole.

DST was reintroduced in Fiji on Sunday, November 29, 2009, which saw the clocks move forward at 2am (02:00) local time. Fiji moved from being 12 hours ahead of Coordinated Universal Time (UTC), or UTC+12, to being on UTC+13 during the daylight saving schedule. It will move back to UTC+12 when DST ends on March 28.
Complaints Against DST
Various organizations, community groups, and individuals in Fiji called for the removal of daylight saving time in early 2010. Moreover, school times were amended as part of a bid to reduce risk to students. School starting hours moved from 8am (08:00) to 9am (09:00) as part of the Ministry of Education's response to concerns that children were travelling to school in the dark in some areas because of DST.
Will DST Continue in Fiji?
DST will return to Fiji on October 24, 2010, and will continue until March 2011, according to a government (Cabinet) media release.