Morocco Scraps Time Changes, Makes DST New Standard Time
The Moroccan government has decided to abolish Daylight Saving Time (DST) clock changes from 2018 onwards. In past years, Morocco observed four time changes per year.
Update: Morocco to Change Clocks in 2019
Moroccan authorities have announced that clocks in the country will be turned back by 1 hour during the Islamic month of Ramadan in 2019. Details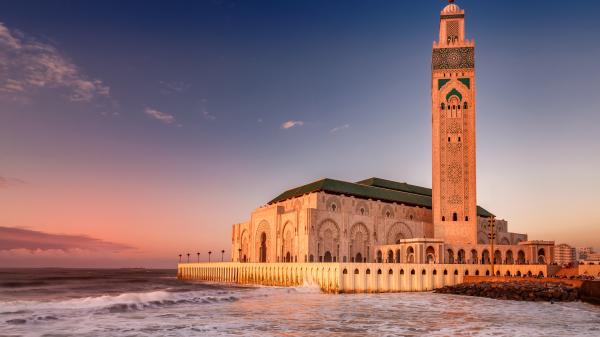 Year-Round DST
The Moroccan authorities announced today that the North African country will halt all future clock changes and continue observing Central European Time (CET) as standard time throughout the year.
CET is 1 hour ahead of Coordinated Universal Time (UTC) and Greenwich Mean Time (GMT). In past years, it was used during the Daylight Saving Time period in Morocco, albeit under the name Western European Summer Time (WEST).
Last Minute Decision
The decision to abolish seasonal time changes was announced on October 26, 2018—just 2 days before clocks in Morocco were originally scheduled to be turned back by one hour to Western European Time (WET).
Confused? Check the current time in Morocco
Four Time Changes per Year
In the past, Morocco observed four clock changes per year. Like in most other countries with seasonal time changes, the DST period in Morocco started in the spring and ended in the fall (autumn). However, clocks were turned back to standard time during the Islamic month of Ramadan to make it easier to observe the daytime fast.
In Line With Algeria
The change of law will put Morocco in sync with its neighbor, Algeria, which is also 1 hour ahead of UTC year-round. Clocks in Algeria last changed in 1981.