Morocco's 2013 Daylight Saving Time Schedule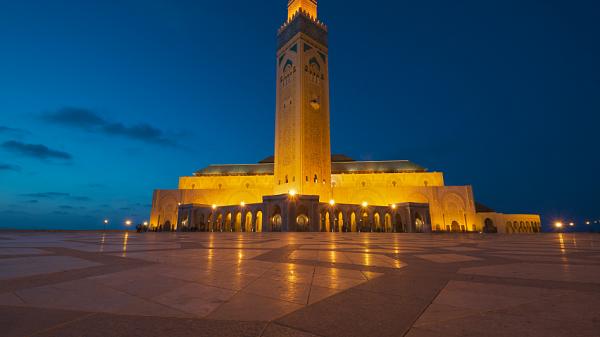 Morocco is expected to observe Daylight Saving Time (DST) twice in 2013. The government announced that clocks in the North African country will be advanced by one hour at 2am (02:00) local time on Sunday, April 28, 2013, as DST begins for the first time this year.
DST suspended during Ramadan
According to media reports, DST will be suspended during the Muslim month of Ramadan. Clocks are expected to be turned back to standard time at 3am (03:00) on Tuesday, July 9 to mark the beginning of the holy month. The start of the second DST period will coincide with the end of Ramadan on Thursday, August 8. On this day, clocks will again be advanced by one hour at 2am (02:00) local time to 3am (03:00).
The interruption in the DST schedule is designed to shorten evenings, making it easier for Muslims to observe the Ramadan fast during hours of daylight. This is commonly practiced in several other countries as well. In 2012, Morocco suspended DST for the first time.
DST will end again at 3am (03:00) on Sunday, September 29, 2013, when clocks will be turned back one hour to standard time.
Morocco's 2013 DST schedule in detail
Please note: The DST switches in July, August, and September have not been confirmed by the Moroccan authorities yet, so they are still classified as preliminary dates.
Time in Morocco
Standard time in Morocco is Western European Time (WET), which is the same as UTC. When DST is in force, the country observes Western European Summer Time (WEST), which is one hour ahead of UTC.