Russia Abolishes Winter Time
Russian president Dmitry Medvedev to cancel the move back to 'winter' time starting from autumn this year.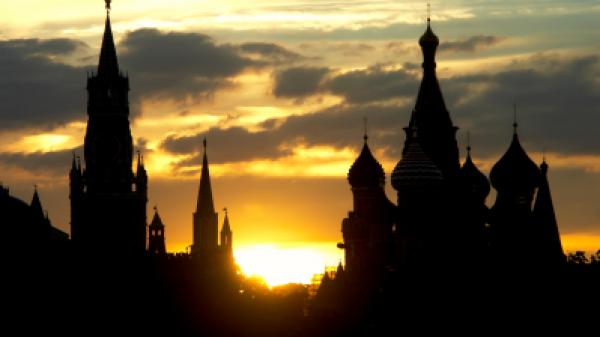 "I have made a decision to cancel the move back to 'winter' time starting from autumn this year", Russian president Dmitry Medvedev said on Tuesday, February 8, 2011. The new legislation eliminates the yearly switch between standard time and daylight saving time.
"Stress and Illness"
The country will turn its clocks one hour forward for the last time on March 27 2011, making daylight saving time Russia's new standard time. This was announced amid new research showing that the yearly time adjustment is likely to effect a number of health problems. It has caused Russians "stress and illness" in the past, Medvedev stated: "It really disturbs the human biorhythm. It's just irritating. People either oversleep or wake up early and don't know what to do with the hour," he explained. "And I'm not talking about unhappy cows or other animals who don't understand the time change and don't understand that the milkmaid is going to milk them at a different time."
Mixed feelings
Time has proven to be a sensitive subject in a country that boasts nine time zones and extreme climates where sunlight is a sparse commodity in winter. In 2010, there were street protests in the far eastern regions of Russia after the government had eliminated Russia's easternmost time zone, Kamchatka Time. This was done to reduce the number of time zones and move the clocks in cities like Anadyr closer to Moscow time.
Earlier this year, the Kamchatka government attempted to ban a New Year's production of "Cinderella" as it was claimed to contain subliminal political messages against the time zone cut. Unsurprisingly, Medvedev's statement sounded somewhat apologetic: "We will prolong daylight and I think this will be healthy for our country. People have asked me for this several times."
Most Russians are meanwhile expected to welcome the new legislation as it will make winter days seem longer. "This is an important addition to the day which people will be able to use," the president's economic advisor Arkady Dvorkovich said. He added that some regions will see up to 17 percent more daylight as a result - without explaining, however, how these figures were calculated.
Daylight saving time was reintroduced by the Soviet Union in 1981. It had previously been observed in Russia between 1917 and 1921.