2021 – UN International Year of Peace and Trust
The United Nations has declared 2021 as the International Year of Peace and Trust (IYPT) to reaffirm the UN's role to settle disputes peacefully.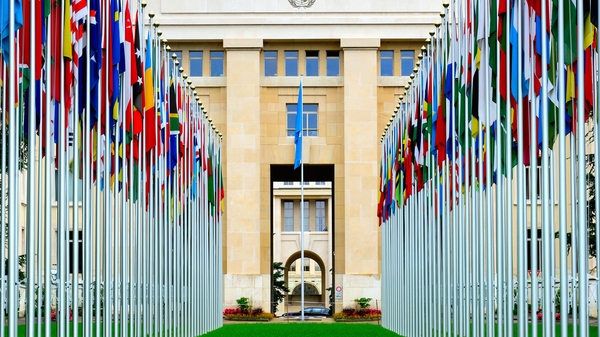 The UN's Role in Peacemaking
IYPT 2021 was proclaimed in resolution A/RES/73/338 adopted by the United Nations General Assembly on September 12, 2019, to reaffirm "the Charter of the United Nations and its purposes and principles, and especially the commitment to settle disputes through peaceful means and the determination to save succeeding generations from the scourge of war,(...). "
While the General Assembly is the UN's policy and decision-making body, the Security Council can take enforcement measures from economic sanctions to military action to maintain or restore international peace and security.
Charter Created after WW2
The Charter was signed on June 26, 1945, by representatives of 50 countries worldwide, and the United Nations officially came into existence on October 24, 1945.
Created just after the Second World War, the United Nations came as a reaction to the devastations of war. Maintaining international peace and security was then, and still is today, its central mission. Today the UN has almost 200 member states.
Many countries celebrate United Nations Day on October 24 every year.
2.5 Million People Killed in Conflict
A renewed resolution to keep peace and trust seems to be continuously appropriate. From 1989 to 2019, more than 2.5 million people were killed due to war and conflict, according to the Uppsala Conflict Data Program (UCDP). The program has a history of almost 40 years and is the world's primary data provider on organized violence.
The International Crisis Group reports that more than 70 conflicts are ongoing in 2021 and that a record 68 million people are displaced due to conflict and persecution.
Maintaining Peace and Trust
The United Nations tries to prevent military conflict by applying several measures:
Preventive diplomacy: Play an important role in conflict prevention using diplomacy and mediation.
Peacekeeping: Operations to maintain peace and security by facilitating political processes, protecting civilians, assisting in disarmament, helping constitutional processes and elections, and protecting and promoting human rights.
Peacebuilding: Helping reduce the risk of relapsing into conflict and start sustainable peace and development in countries emerging from conflict.
Countering terrorism: Coordinating role in global counter-terrorism work. Member states have a common strategy and operational framework against terrorism.
Disarmament: Helping the elimination of nuclear weapons and other weapons of mass destruction and the regulation of conventional arms.