First day of Passover in Australia
Quick Facts
Passover is a Jewish observance of the liberation from slavery and the Israelites' exodus from Egypt around 3000 years ago.
Local names
| Name | Language |
| --- | --- |
| First day of Passover | English |
| Pessach beginnt | German |
First day of Passover 2014
Tuesday, April 15, 2014
First day of Passover 2015
Saturday, April 4, 2015
Note:
Jewish holidays begin at sundown the day before the date specified for the holiday.
List of dates for other years
Passover (Pesach) in Australia lasts for eight days. Many Jewish people mark Passover with family members and close friends. Communal celebrations are held in some rural and regional areas.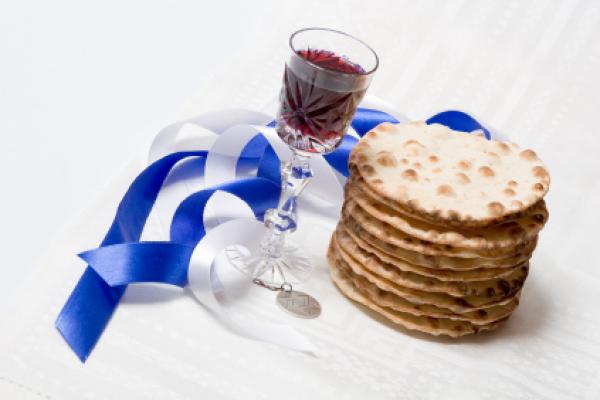 ©iStockphoto.com/ dra_schwartz
What do people do?
Many Jewish people in Australia celebrate Passover at home with family and close friends. People are also encouraged to invite someone into their home who would otherwise not be able to take part in the celebrations. Some people choose to spend the whole Passover period in a Jewish resort or retreat at a hotel. Apart from Seders (celebratory meals), people can take part in educational activities and lectures on Jewish life and culture and sports.
In some rural and outlying areas, communal celebratory meals (Seders) are held. These give Jewish people living a long way from Jewish communities a chance to take a full part in the Passover celebrations. Extra Seders are held in Byron Bay, Cairns, Coffs Harbour, Darwin and Fremantle.
Public life
Passover is not a public holiday in Australia. However, some Jewish businesses and organizations may be closed or offer a reduced level of service over the Passover period.
Background and symbols
Passover is related to the Christian observances of Good Friday and Easter Day and the Islamic Day of Ashura. Read about other Jewish observances, such as Tu B'Shevat (Arbor Day), Purim, Yom HaShoah, Lag B'Omer, Shavuot, Tisha B'Av and Rosh Hashana.
About First day of Passover in other countries
Read more about
First day of Passover
.
First day of Passover Observances
Note:
Jewish holidays begin at sundown the day before the date specified for the holiday.
| Weekday | Date | Year | Name | Holiday type | Where it is observed |
| --- | --- | --- | --- | --- | --- |
| Tue | Apr 10 | 1990 | First day of Passover | Jewish holiday | |
| Sat | Mar 30 | 1991 | First day of Passover | Jewish holiday | |
| Sat | Apr 18 | 1992 | First day of Passover | Jewish holiday | |
| Tue | Apr 6 | 1993 | First day of Passover | Jewish holiday | |
| Sun | Mar 27 | 1994 | First day of Passover | Jewish holiday | |
| Sat | Apr 15 | 1995 | First day of Passover | Jewish holiday | |
| Thu | Apr 4 | 1996 | First day of Passover | Jewish holiday | |
| Tue | Apr 22 | 1997 | First day of Passover | Jewish holiday | |
| Sat | Apr 11 | 1998 | First day of Passover | Jewish holiday | |
| Thu | Apr 1 | 1999 | First day of Passover | Jewish holiday | |
| Thu | Apr 20 | 2000 | First day of Passover | Jewish holiday | |
| Sun | Apr 8 | 2001 | First day of Passover | Jewish holiday | |
| Thu | Mar 28 | 2002 | First day of Passover | Jewish holiday | |
| Thu | Apr 17 | 2003 | First day of Passover | Jewish holiday | |
| Tue | Apr 6 | 2004 | First day of Passover | Jewish holiday | |
| Sun | Apr 24 | 2005 | First day of Passover | Jewish holiday | |
| Thu | Apr 13 | 2006 | First day of Passover | Jewish holiday | |
| Tue | Apr 3 | 2007 | First day of Passover | Jewish holiday | |
| Sun | Apr 20 | 2008 | First day of Passover | Jewish holiday | |
| Thu | Apr 9 | 2009 | First day of Passover | Jewish holiday | |
| Tue | Mar 30 | 2010 | First day of Passover | Jewish holiday | |
| Tue | Apr 19 | 2011 | First day of Passover | Jewish holiday | |
| Sat | Apr 7 | 2012 | First day of Passover | Jewish holiday | |
| Tue | Mar 26 | 2013 | First day of Passover | Jewish holiday | |
| Tue | Apr 15 | 2014 | First day of Passover | Jewish holiday | |
| Sat | Apr 4 | 2015 | First day of Passover | Jewish holiday | |
| Sat | Apr 23 | 2016 | First day of Passover | Jewish holiday | |
| Tue | Apr 11 | 2017 | First day of Passover | Jewish holiday | |
| Sat | Mar 31 | 2018 | First day of Passover | Jewish holiday | |
| Sat | Apr 20 | 2019 | First day of Passover | Jewish holiday | |
| Thu | Apr 9 | 2020 | First day of Passover | Jewish holiday | |
Other holidays in April 2014 in Australia
Other calendars
Related links