Holy Saturday in Mexico
Quick Facts
Mexicans observe Holy Saturday as part of Holy Week (Semana Santa), which commemorates Jesus' last moments of life, his death, and resurrection.
Local names
| Name | Language |
| --- | --- |
| Holy Saturday | English |
| Sábado Santo | Spanish |
| Karsamstag | German |
Alternative name
Sábado de Gloria
Holy Saturday 2014
Saturday, April 19, 2014
Holy Saturday 2015
Saturday, April 4, 2015
List of dates for other years
Holy Saturday (Sábado Santo) is a Christian holiday in Mexico prior to Easter Sunday. Solemn vigils are held at churches on this day.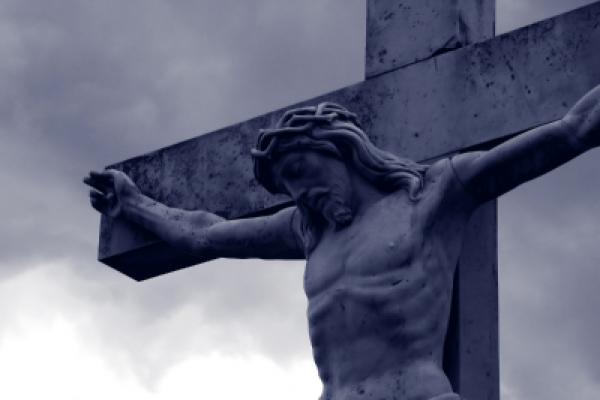 ©iStockphoto.com/kelly cline
Celebrate Holy Saturday
The Holy Week long weekend is a popular time to travel on vacation so tourist destinations, particularly along the coast of Mexico, can be quite busy. Churches hold solemn evening masses, where candles are lit, on Holy Saturday. Effigies of Judas Iscariot, who betrayed Jesus, are burnt outside churches afterwards.
Public life
Holy Saturday is a religious observance in Mexico.
About Holy Saturday
Holy Saturday, also known as the Black Saturday or the Great Sabbath, commemorates the day Jesus' body rested in a tomb - it is the day before he is believed to have risen from death.
Roman Catholicism is the predominant religion in Mexico, so Holy Saturday is part of the Holy Week events across the country and within the church worldwide.
About Holy Saturday in other countries
Read more about
Holy Saturday
.
Holy Saturday Observances
| Weekday | Date | Year | Name | Holiday type |
| --- | --- | --- | --- | --- |
| Sat | Apr 14 | 1990 | Holy Saturday | Observance |
| Sat | Mar 30 | 1991 | Holy Saturday | Observance |
| Sat | Apr 18 | 1992 | Holy Saturday | Observance |
| Sat | Apr 10 | 1993 | Holy Saturday | Observance |
| Sat | Apr 2 | 1994 | Holy Saturday | Observance |
| Sat | Apr 15 | 1995 | Holy Saturday | Observance |
| Sat | Apr 6 | 1996 | Holy Saturday | Observance |
| Sat | Mar 29 | 1997 | Holy Saturday | Observance |
| Sat | Apr 11 | 1998 | Holy Saturday | Observance |
| Sat | Apr 3 | 1999 | Holy Saturday | Observance |
| Sat | Apr 22 | 2000 | Holy Saturday | Observance |
| Sat | Apr 14 | 2001 | Holy Saturday | Observance |
| Sat | Mar 30 | 2002 | Holy Saturday | Observance |
| Sat | Apr 19 | 2003 | Holy Saturday | Observance |
| Sat | Apr 10 | 2004 | Holy Saturday | Observance |
| Sat | Mar 26 | 2005 | Holy Saturday | Observance |
| Sat | Apr 15 | 2006 | Holy Saturday | Observance |
| Sat | Apr 7 | 2007 | Holy Saturday | Observance |
| Sat | Mar 22 | 2008 | Holy Saturday | Observance |
| Sat | Apr 11 | 2009 | Holy Saturday | Observance |
| Sat | Apr 3 | 2010 | Holy Saturday | Observance |
| Sat | Apr 23 | 2011 | Holy Saturday | Observance |
| Sat | Apr 7 | 2012 | Holy Saturday | Observance |
| Sat | Mar 30 | 2013 | Holy Saturday | Observance |
| Sat | Apr 19 | 2014 | Holy Saturday | Observance |
| Sat | Apr 4 | 2015 | Holy Saturday | Observance |
| Sat | Mar 26 | 2016 | Holy Saturday | Observance |
| Sat | Apr 15 | 2017 | Holy Saturday | Observance |
| Sat | Mar 31 | 2018 | Holy Saturday | Observance |
| Sat | Apr 20 | 2019 | Holy Saturday | Observance |
| Sat | Apr 11 | 2020 | Holy Saturday | Observance |
Related holidays
Other holidays in April 2014 in Mexico
Other calendars
Related links