August: Sturgeon Moon
The Full Moon in August is named after North America's largest fish, the lake sturgeon. Other names for this Full Moon include Grain Moon, Green Corn Moon, Fruit Moon, and Barley Moon.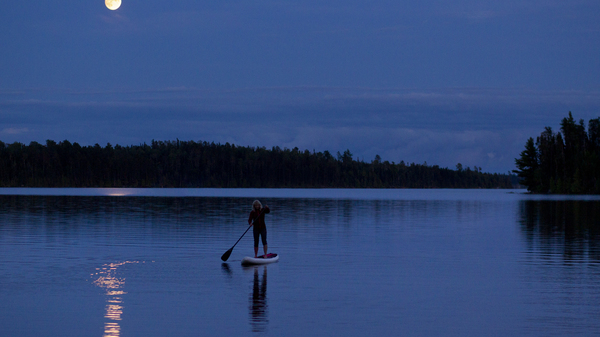 In ancient times, it was common to track the changing seasons by following the lunar month rather than the solar year, which the 12 months in our modern calendar are based on.
For millennia, people across Europe, as well as Native American tribes, named the months after features they associated with the Northern Hemisphere seasons, and many of these names are very similar or identical.
When are the Full Moons this year?
Full Moon Names
Today, we use many of these ancient month names as Full Moon names. A common explanation is that Colonial Americans adopted many of the Native American names and incorporated them into the modern calendar.
However, it seems that it is a combination of Native American, Anglo-Saxon, and Germanic month names which gave birth to the names commonly used for the Full Moon today.
Some years have 13 Full Moons, which makes one of them a Blue Moon, as it doesn't quite fit in with the traditional Full Moon naming system. However, this is not the only definition of a Blue Moon.
Endangered Giant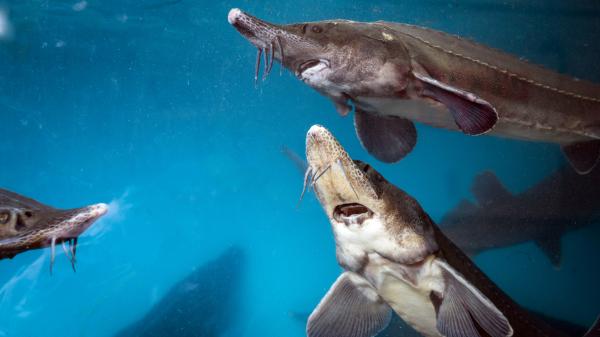 The Full Moon in August is called Sturgeon Moon because of the great number of this huge freshwater fish that could once be found in lakes and rivers in North America. Other names for this Full Moon include Grain Moon, Green Corn Moon, Fruit Moon, and Barley Moon, all inspired by various crops that can be harvested in August.
The lake sturgeon has a greenish-grey color and a pointed snout with two pairs of whisker-like tactile organs dangling near the mouth. It is sometimes called a "living fossil," as it belongs to a family of fish that has existed for more than 135 million years.
Lake sturgeons are extremely long-lived. The males can reach 55 years, while females can live up to 150 years! And they can grow to be enormous. They are the American continent's largest fish and can grow to over 2 meters long (6 feet) and weigh around 90 kilos (200 pounds).
Lake sturgeons do not only live in lakes; they also live in rivers, but not in the ocean. This monster fish used to be a major part of the ecosystems in North America's Great Lakes, Hudson Bay, and in the Mississippi River, and they were once found all the way from Canada to Alabama. Today, the lake sturgeon has become one of the rarest fish in North America because of intense overfishing in the 19th century, pollution, and damage to their habitat and breeding grounds due to agriculture and lumbering.