2019: Year of the Pig – Chinese Animal Signs
Tuesday, February 5, 2019 is Chinese New Year and the start of the Year of the Pig in the Chinese Zodiac.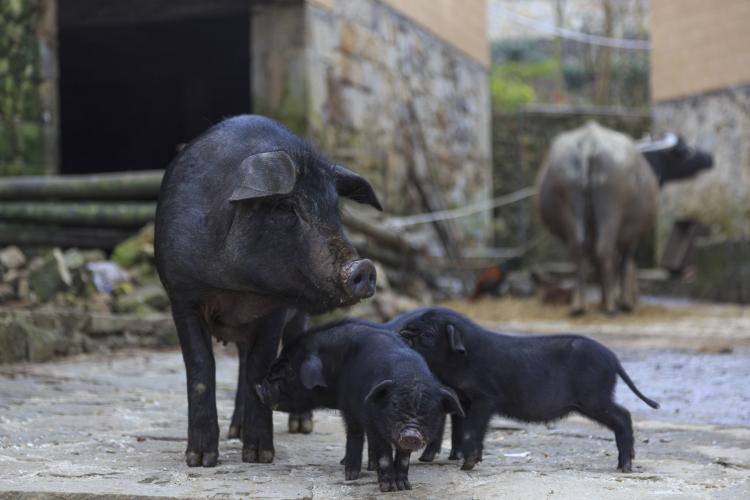 The boar / pig is one of 12 animals in the Chinese Zodiac (Shēngxiào, or 生肖), which is based on a 12-year cycle. The Year of the Boar begins on Chinese New Year, ending the year of the Dog.
People born in the Year of the Boar are traditionally considered sincere, tolerant, hard-working, honest, and optimistic.
2020: Year of the Rat
The following year in the Chinese zodiac is the Year of the Rat, which starts on Saturday, January 25, 2020.
What Year Is What Animal?
The Zodiac starts with the Year of the Rat and cycles continuously through the 12 signs.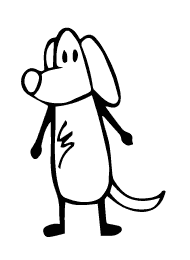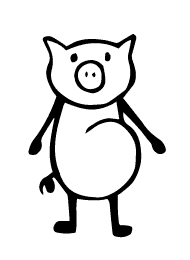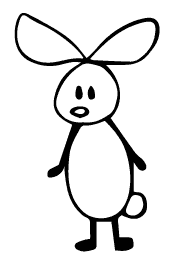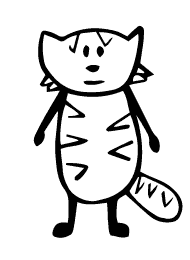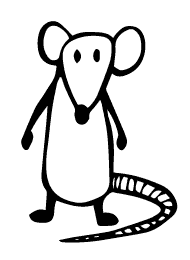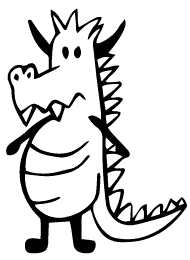 12 Animals and 5 Elements
Each of the 12 years in the Chinese Zodiac cycle is represented by an animal and is associated with one of five elemental signs: wood, earth, fire, water, and metal. The year of the dog is associated with Earth.
Zodiac and Human Connections
According to the Chinese Zodiac, your birth year tells you more than just your age. Not only is one's personality affected by the animal associated with their birth year, but the compatibility of their relationships also depends on their Zodiac.
Starts with Spring Festival
In China, the start of a new year is celebrated with a Spring Festival, the biggest holiday of the year. Traditionally, people give their house a big spring clean and hang couplets on their doors. Couplets are poetic lines about spring and prosperity written in gold or black on red paper.
Setting off firecrackers is hugely popular, and children get hongbao, little red gifts with money inside, from older family members.
The Chinese Calendar
The animal signs in the Chinese Zodiac are calculated in accordance with the Chinese calendar, which is lunisolar and is based on astronomical observances of the Sun's longitude and the Moon's phases.
This calendar is older than the Gregorian calendar, which is used by most countries today. In fact, the Chinese calendar's origins can be traced as far back as the 14th century BCE.
Leap years in the Chinese calendar happen approximately every 3 years when they add a leap month.
What Chinese Zodiac Year was I born?
| Year range | Chinese Zodiac |
| --- | --- |
| Jan 23, 2031 – Feb 10, 2032 | Boar/Pig (Hai) |
| Feb 3, 2030 – Jan 22, 2031 | Dog (Xu) |
| Feb 13, 2029 – Feb 2, 2030 | Rooster (You) |
| Jan 26, 2028 – Feb 12, 2029 | Monkey (Shen) |
| Feb 6, 2027 – Jan 25, 2028 | Sheep (Wei) |
| Feb 17, 2026 – Feb 5, 2027 | Horse (Wu) |
| Jan 29, 2025 – Feb 16, 2026 | Snake (Si) |
| Feb 10, 2024 – Jan 28, 2025 | Dragon (Chen) |
| Jan 22, 2023 – Feb 9, 2024 | Rabbit (Mao) |
| Feb 1, 2022 – Jan 21, 2023 | Tiger (Yin) |
| Feb 12, 2021 – Jan 31, 2022 | Ox (Chou) |
| Jan 25, 2020 – Feb 11, 2021 | Rat (Zi) |
| Feb 5, 2019 – Jan 24, 2020 | Boar/Pig (Hai) |
| Feb 16, 2018 – Feb 4, 2019 | Dog (Xu) |
| Jan 28, 2017 – Feb 15, 2018 | Rooster (You) |
| Feb 8, 2016 – Jan 27, 2017 | Monkey (Shen) |
| Feb 19, 2015 – Feb 7, 2016 | Sheep (Wei) |
| Jan 31, 2014 – Feb 18, 2015 | Horse (Wu) |
| Feb 10, 2013 – Jan 30, 2014 | Snake (Si) |
| Jan 23, 2012 – Feb 9, 2013 | Dragon (Chen) |
| Feb 3, 2011 – Jan 22, 2012 | Rabbit (Mao) |
| Feb 14, 2010 – Feb 2, 2011 | Tiger (Yin) |
| Jan 26, 2009 – Feb 13, 2010 | Ox (Chou) |
| Feb 7, 2008 – Jan 25, 2009 | Rat (Zi) |
| Feb 18, 2007 - Feb 6, 2008 | Boar/Pig (Hai) |
| Jan 29, 2006 – Feb 17, 2007 | Dog (Xu) |
| Feb 9, 2005 – Jan 28, 2006 | Rooster (You) |
| Jan 22, 2004 – Feb 8, 2005 | Monkey (Shen) |
| Feb 1, 2003 – Jan 21, 2004 | Sheep (Wei) |
| Feb 12, 2002 – Jan 31, 2003 | Horse (Wu) |
| Jan 24, 2001 – Feb 11, 2002 | Snake (Si) |
| Feb 5, 2000 – Jan 23, 2001 | Dragon (Chen) |
| Feb 16, 1999 – Feb 4, 2000 | Rabbit (Mao) |
| Jan 28, 1998 – Feb 15, 1999 | Tiger (Yin) |
| Feb 7, 1997 – Jan 27, 1998 | Ox (Chou) |
| Feb 19, 1996 – Feb 6, 1997 | Rat (Zi) |
| Jan 31, 1995 - Feb 18, 1996 | Boar/Pig (Hai) |
| Feb 10, 1994 – Jan 30, 1995 | Dog (Xu) |
| Jan 23, 1993 – Feb 9, 1994 | Rooster (You) |
| Feb 4, 1992 – Jan 22, 1993 | Monkey (Shen) |
| Feb 15, 1991 – Feb 3, 1992 | Sheep (Wei) |
| Jan 27, 1990 – Feb 14, 1991 | Horse (Wu) |
| Feb 6, 1989 – Jan 26, 1990 | Snake (Si) |
| Feb 17, 1988 – Feb 5, 1989 | Dragon (Chen) |
| Jan 29, 1987 – Feb 16, 1988 | Rabbit (Mao) |
| Feb 9, 1986 – Jan 28, 1987 | Tiger (Yin) |
| Feb 20, 1985 – Feb 8, 1986 | Ox (Chou) |
| Feb 2, 1984 – Feb 19, 1985 | Rat (Zi) |
| Feb 13, 1983 - Feb 1, 1984 | Boar/Pig (Hai) |
| Jan 25, 1982 - Feb 12, 1983 | Dog (Xu) |
| Feb 5, 1981 – Jan 24, 1982 | Rooster (You) |
| Feb 16, 1980 – Feb 4, 1981 | Monkey (Shen) |
| Jan 28, 1979 – Feb 15, 1980 | Sheep (Wei) |
| Feb 7, 1978 – Jan 27, 1979 | Horse (Wu) |
| Feb 18, 1977 – Feb 6, 1978 | Snake (Si) |
| Jan 31, 1976 – Feb 17, 1977 | Dragon (Chen) |
| Feb 11, 1975 – Jan 30, 1976 | Rabbit (Mao) |
| Jan 23, 1974 – Feb 10, 1975 | Tiger (Yin) |
| Feb 3, 1973 – Jan 22, 1974 | Ox (Chou) |
| Feb 15, 1972 – Feb 2, 1973 | Rat (Zi) |
| Jan 27, 1971 - Feb 14, 1972 | Boar/Pig (Hai) |
| Feb 6, 1970 – Jan 26, 1971 | Dog (Xu) |
| Feb 17, 1969 – Feb 5, 1970 | Rooster (You) |
| Jan 30, 1968 – Feb 16, 1969 | Monkey (Shen) |
| Feb 9, 1967 – Jan 29, 1968 | Sheep (Wei) |
| Jan 21, 1966 – Feb 8, 1967 | Horse (Wu) |
| Feb 2, 1965 – Jan 20, 1966 | Snake (Si) |
| Feb 13, 1964 – Feb 1, 1965 | Dragon (Chen) |
| Jan 25, 1963 – Feb 12, 1964 | Rabbit (Mao) |
| Feb 5, 1962 – Jan 24, 1963 | Tiger (Yin) |
| Feb 15, 1961 – Feb 4, 1962 | Ox (Chou) |
| Jan 28, 1960 – Feb 14, 1961 | Rat (Zi) |
| Feb 8, 1959 – Jan 27, 1960 | Boar/Pig (Hai) |
| Feb 18, 1958 – Feb 8, 1959 | Dog (Xu) |
| Jan 31, 1957 – Feb 17, 1958 | Rooster (You) |
| Feb 12, 1956 – Jan 30, 1957 | Monkey (Shen) |
| Jan 24, 1955 – Feb 11, 1956 | Sheep (Wei) |
| Feb 3, 1954 – Jan 23, 1955 | Horse (Wu) |
| Feb 14, 1953 – Feb 2, 1954 | Snake (Si) |
| Jan 27, 1952 – Feb 13, 1953 | Dragon (Chen) |
| Feb 6, 1951 – Jan 26, 1952 | Rabbit (Mao) |
| Feb 17, 1950 – Feb 5, 1951 | Tiger (Yin) |
| Jan 29, 1949 – Feb 16, 1950 | Ox (Chou) |
| Feb 10, 1948 – Jan 28, 1949 | Rat (Zi) |

Create Calendar With Holidays
---