Feb

2

Fun Holiday – Play Your Ukulele Day
On February 2 bring out your ukulele and strum it all day long because it is Play Your Ukulele Day.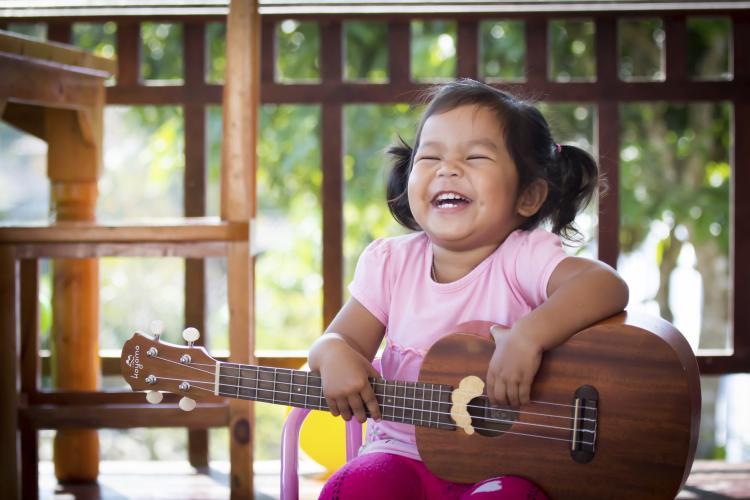 The holiday was first celebrated in 2011. Since its inception, the holiday is celebrated all around the world under the slogan bring the world together, four strings at a time.
Hawaiian Instrument
A ukulele, also sometimes called a uke, is a four-stringed instrument that was first popularized in Hawaii in the late 19th century. The instrument was a version of the machete, a four-stringed instrument native to the Madeira region of in the Portugal. It is thought that the ukulele was created by Portuguese immigrants to Hawaii.
Popular Again Today
The ukulele found its way to mainland United States in the early 20th century, where it became an important instrument in the jazz music and dance scene during the 1920s. It fell out of favor as the instrument of choice for musicians until the early 2000s, when the proliferation of online music and instructional videos made the ukulele a popular musical instrument again.
The holiday is also known by several other names including International Play Your Ukulele Day, World Play Your Ukulele Day and World Ukulele Day. It is sometimes also celebrated on May 2.
How to Celebrate?
Know how to play the instrument? Take out your ukulele and entertain friends and family by playing it.
If you have always wanted to learn how to play one, now is the time to make a trip to the music instrument store and get one and start learning how to play it.
Start a band that showcases your ukulele playing skills.
Did You Know...
....that the word ukulele in Hawaiian means jumping flea? It is thought that the instrument was so named because of the way the players fingers jumped around the strings.
Play Your Ukulele Day Observances
Fun Holiday: Play Your Ukulele Day Observances
Year
Weekday
Date
Name
2023
Thu
Feb 2
Play Your Ukulele Day
2024
Fri
Feb 2
Play Your Ukulele Day
2025
Sun
Feb 2
Play Your Ukulele Day
2026
Mon
Feb 2
Play Your Ukulele Day
2027
Tue
Feb 2
Play Your Ukulele Day
2028
Wed
Feb 2
Play Your Ukulele Day
2029
Fri
Feb 2
Play Your Ukulele Day
2030
Sat
Feb 2
Play Your Ukulele Day
2031
Sun
Feb 2
Play Your Ukulele Day
2032
Mon
Feb 2
Play Your Ukulele Day