Chile abolishes Daylight Saving Time (DST)
The Chilean Ministry of Energy has just announced that the South American country will no longer change its clocks on a yearly basis. From now on, continental Chile will be 3 hours behind UTC, Easter Island will be 5 hours behind UTC.
Update: Chile resumes DST in 2016
In March 2016, Chilean authorities announced that the country will resume seasonal clock changes from 2016 onwards. The following information does not apply anymore.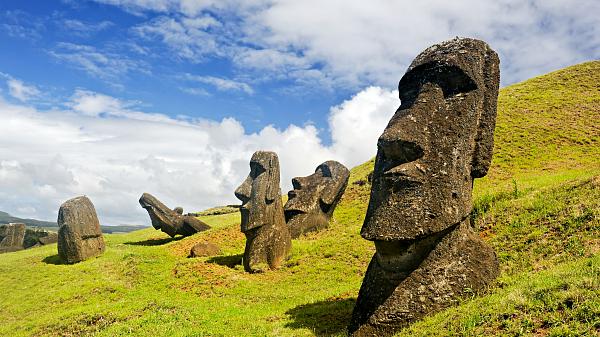 No Change in April
Chile currently observes Daylight Saving Time (DST). Instead of turning the clocks back one hour on Sunday, April 26, 2015 as previously planned, the Chilean Government has decided to make no further changes to the clock in future years.
In effect, the local time observed during the DST period in previous years will now become Chile's standard time.
Mainland Chile's Time Zone Schedule
Two Time Zones
All of mainland Chile will be 3 hours behind Coordinated Universal Time (UTC) on a continuous basis. This also includes research stations in Antarctica observing Chile's local time.
Easter Island, a Pacific island and special territory of Chile also known as Rapa Nui, will settle in the UTC-5 hours time zone.
Easter Island's Time Zone Schedule
Ongoing Energy Shortage
In the past, the Chilean authorities had repeatedly extended the DST period to combat an ongoing energy crisis. In its recent statement, the government called upon the citizens of Chile to help save energy even without the seasonal time change in place.
"Wrong" Time Zone
Mainland Chile's geographic position at around 70° west longitude means that the country's local time is two hours ahead of its default time zone of UTC-5 hours, making for unusually late sunrises and sunsets.
The globe is divided into 24 standard time zones, each measuring 15 degrees longitude. In reality, time zone boundaries are often distorted because of political or topographic factors.