Russia May Quit Daylight Saving Time
A proposed federal law calling for Russia to end its daylight saving practice has been brought to the State Duma and is now being discussed at a regional level.
Update 10 Feb 2010:
Moscow City Duma and the Federation Council Committee on Industrial Policy has recently supported the bill to abolish daylight saving time in Russia.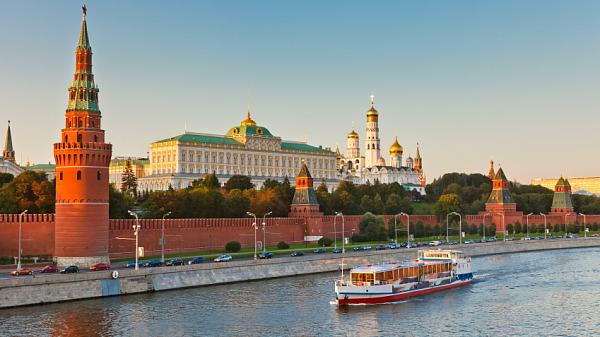 Daylight saving time (DST) may no longer be used in Russia in the future if this proposed law is approved.
Draft Law Being Discussed
The draft law that calls for the abolition of Russia' DST arrangement is known as "On the transition (of) Russia to Standard Time". MP Vasily Zakharyashchev introduced the bill in the State Duma on Friday, November 13, 2009. The bill aims to abolish DST in Russia.
It was reviewed at a joint committee meeting between Social Policy and Labor Relations, and the Commission on Health Care and Public Health on Monday, February 1, 2010. The proposal is now being discussed at a regional level. These activities all indicate that the proposal is moving forward and perhaps closer to the possibility of Russia abandoning DST once and for all.
Issues Addressed in the Draft Law
A State Duma executive summary on the proposal stated that Russia was ahead of its time zone by two hours in the summer and by one hour in the winter. Various news sources suggested that if the proposal was to be approved, Russia's clocks may actually fall back one hour instead of moving one hour forward when most of Europe starts observing DST. However, it is not confirmed as to when, or which year, this proposed change would take place.
Furthermore, the proposal's summary raises the issue of people's biorhythms being distorted because of DST, and that Russia had enough energy savings without needing DST. It was discussed that the elderly and children struggled with biological clock changes associated with DST. Scientists, doctors, and politicians have argued about the benefits and risks associated with daylight saving time, particularly from a health point of view.
The executive summary on the proposal concludes by stating that no economy could justify the loss of health of an entire nation. This draft law supports the belief among some Russian politicians that DST in the country should come to an end for good. In 2008 timeanddate.com reported that Russia was one step closer to ending DST in light of health issues linked with Russia's DST arrangement. Moreover, Russia's President Dmitry Medvedev announced that he wanted to reduce the number of time zones across Russia to improve the nation's economy.
There is one time change in Russia that is definite for now – the Kemerovo oblast will apply a new time zone starting at 2am (02:00) local time on March 28, 2010. Kemerovo will no longer be eight hours ahead of Coordinated Universal Time (UTC+8) during daylight saving time (DST) from that date onwards. Instead it will be on UTC+7 during DST and on UTC+6 when it does not observe DST.
Note: Any mention of summer or winter in this article refers to the seasons in the northern hemisphere.