Next change:
1 hour Back
Oct 25, 2020, 3:00 am
◢
Country: Luxembourg
Long Name: Grand Duchy of Luxembourg
Abbreviations: LU, LUX
Capital: Luxembourg
Time Zones: 1
Dial Code: +352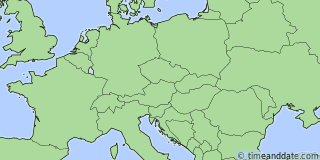 Daylight Saving Time History in Luxembourg
Luxembourg first observed Daylight Saving Time in 1916.
Luxembourg has observed DST for 75 years between 1916 and 2020.
Previous time with no Daylight Saving Time was 1976.