2009: UN International Year of Human Rights Learning
The International Year of Human Rights Learning promotes and protects human rights and fundamental freedoms worldwide.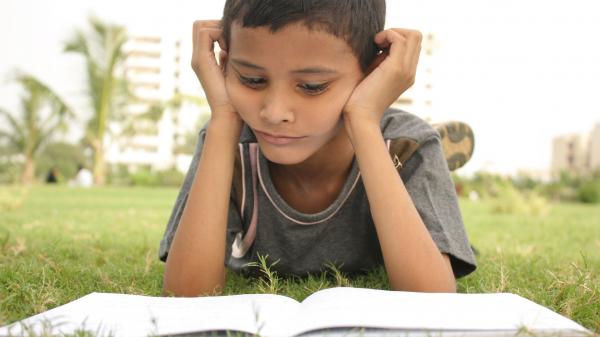 The year 2009 is also:
What do people do?
Many people around the world, as well as government and non-government organizations, actively support the International Year of Human Rights Learning. Organizations that support the observance include (but are not exclusive to) the Children's International Summer Villages (CISV), People's Decade of Human Rights Education (PDHRE International), and the United Nations Children's Fund (UNICEF).
Some human rights organization leaders make speeches to the media and general public to promote a better understanding of human rights issues in their countries. Teachers' associations in some countries also speak out on improving human rights education opportunities for students. Human rights training courses are run in some countries, particularly for workers and services that deal with human rights issues.
The Office of the United Nations High Commissioner for Human Rights (OCHR) promotes human rights education and training opportunities to promote values, beliefs and attitudes that encourage people to uphold their own rights and those of others. OCHR works on promoting human rights education in many ways, including globally coordinating the "World Programme for Human Rights Education", which has been running since 2005 and is ongoing.
Background
Human rights are the rights inherent to all human beings, regardless of nationality, place of residence, gender, national or ethnic origin, color, religion, language or any other status, according to the UN. These rights are interrelated, interdependent and indivisible. Human rights entail both rights and obligations. The UN strongly encourages all countries and states to assume obligations and duties under international law to respect, to protect and to fulfill human rights. However, there are still many people worldwide who are not aware of their rights. Human rights issues include (but are not exclusive to):
Adequate housing.
Violence against children.
Democracy.
Good governance.
Freedom of opinion and expression.
Freedom of religion.
Women's rights and gender.
The right to equal education opportunities.
Health, including people's right to have the highest attainable standard of physical and mental health.
The UN General Assembly adopted and proclaimed the Universal Declaration of Human Rights on December 10, 1948. The assembly then called on all member countries to publicize the declaration, which aimed to form a basis for human rights worldwide. It represented a big change of direction from events such as World War II. The UN also invited all interested organizations and states to mark December 10 each year as Human Rights Day.
The UN General Assembly proclaimed in 2007 that the International Year of Human Rights Learning would start on December 10, 2008, which was the 60 years after the UN's human rights declaration was proclaimed. The year is devoted to activities that broaden and deepen human rights learning based on the principles of:
Universality.
Indivisibility.
Interdependency.
Impartiality.
Objectivity and non-selectivity.
Constructive dialogue.
Cooperation.
The International Year of Human Rights Learning aims to enhance the promotion and protection of all human rights and fundamental freedoms, including the right to development.
Symbols
Many UN campaigns that promote human rights issues often feature the Universal Declaration of Human Rights logo, although it was primarily used to mark the declaration's 60th anniversary in 2008. The logo depicts a human shape standing with arms wide open. The yellow and red symbol represents liberation and equality. The yellow is a sign of peace and warmth. The symbol is set on a solid block that represents the foundation of human rights. The block's earthy red color reinforces human rights as a foundation stone and as humankind's common heritage.