2009: UN International Year of Natural Fibres
The International Year of Natural Fibres (IYNF) promotes natural fibre as an environmentally friendly product, of which 30 million tonnes worth about 40 billion dollars is produced annually.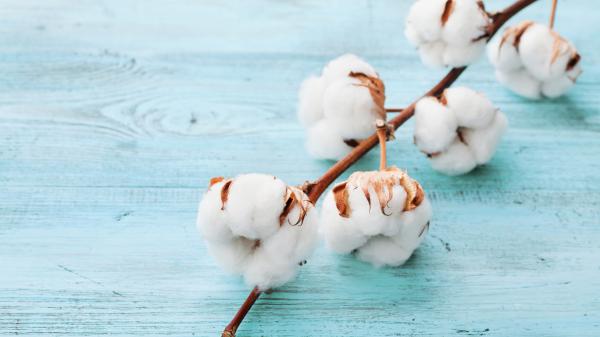 The year 2009 is also:
What do people do?
The UN's Food and Agriculture Organization (FAO) launched IYNF at its headquarters in Rome, Italy, on January 22, 2009. Senior FAO officials, government representatives and fibre industry representatives attended the event. The International Jude Study Group (ISJG) hosted an international workshop and exhibition on the prospects of jute and kenaf. Jute is a plant fiber used to make rope, sacks and packaging material. Kenaf is a fibre plant used for rope, twine, coarse cloth and paper, as well as engineered wood and insulation.
A four-day fair that showcased natural fibres was held in Ecuador from February 20–24, 2009. Another event supporting the year, titled "Social life of plants", was held at the Royal Botanical Gardens in Kew, the United Kingdom, on March 7, 2009. It aimed to illustrate the interconnections between people's lives and those of plants, including those producing natural fibres. The Indian Fibre Society and the Indian Society for Cotton Improvement co-hosted a natural fibres conference with in Mumbai, India, on April 16–18, 2009. A fibre forum was also held at Lake Junaluska (North Carolina) in the United States on April 17 – 19, 2009.

The FAO hosted a fashion show featuring clothing designed by Italian stylists who used 100 percent natural fibre. The event was held in Rome, Italy, on April 20, 2009 and lasted for 20 minutes. It featured designs from natural materials such as organic cotton, cashmere, alpaca and silk. More IYNF events were held throughout 2009, which saw worldwide support from government agencies, non-government organizations and the general community in promoting natural fibres.
Background
There are many natural fibres of both plant and animal origin that farmers produce worldwide. Many countries produce some natural fibres. Natural fibres are important to the national economy in some countries, while in other cases these fibres are important to local regions within a country. Proceeds from selling and exporting natural fibres often contribute towards income and food security for poor farmers and processors in the least developed countries.
Consumers use natural fibres in many ways, particularly with apparel being the biggest outlet. Natural fibres are also used for home furnishings and carpets, as well as for industrial applications, such as packaging and pulp for paper and in composite materials. Natural fibres are often subject to competition from synthetic substitutes.
The proposal to have a year dedicated to natural fibres arose at an FAO meeting in 2004. This proposal was endorsed at an FAO conference in 2005. The UN General Assembly, in December 2006, declared 2009 the International Year on Natural Fibres. The year focuses on raising the profile of natural fibres, as well as the livelihoods of farmers who produce them. It also promotes the use of fibres as environmentally sound and sustainable products.
Symbols
The International Year of Natural Fibres is abbreviated "IYNF". It has its own logo that is used in different promotional material both in print and online. It is seen on t-shirts, bags, brochures, posters and factsheets. The logo is presented in a way that it conveys the message of natural fibres being environmentally friendly products used across many nations worldwide. The slogan is "Discover natural fibres 2009".