2009: UN International Year of Astronomy
The International Year of Astronomy stimulates worldwide interest in astronomy and science under the central theme "The Universe, Yours to Discover".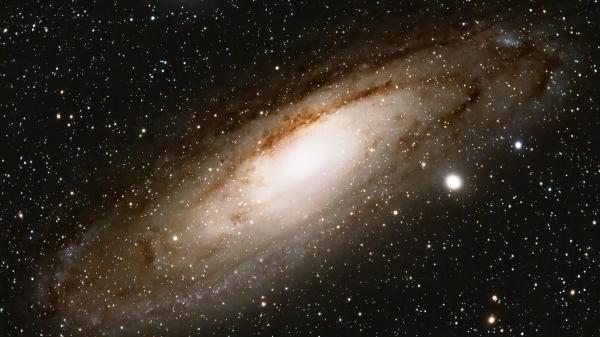 The year 2009 is also:
What do people do?
People are invited to celebrate the International Year of Astronomy in 2009, also known as IYA2009. The official IYA2009 opening ceremony was held in Paris on January 15–16, 2009. The ceremony's program included keynote speeches, including from Nobel Laureates, and live video feeds to scientists working in remote locations. Many countries also planned to have their own opening ceremonies dedicated to the year.
Various IYA2009 events and activities have been organized throughout 2009 to promote a greater appreciation of astronomy. They aim to reinforce links between science education and science careers. Some of the activities and events include:
The World at Night, a special project consisting of more than 30 exhibitions and educational events worldwide. It features a collection of photographs and time-lapse videos of the world's landmarks with the sky in the background.
The Cosmic Diary, which had its official website released on New Year's Day.
100 Hours of Astronomy, a worldwide event from April 2–5, 2009. It consists of public outreach activities including live webcasts and observing events.
The From Earth to the Universe (FETTU) Cornerstone Project, which is an exhibition that brings large-scale astronomical images to the public in places such as public parks and gardens, art museums, shopping malls and metro stations.
Special astronomical events in 2009 include the longest total solar eclipse of the 21st century, which was on July 22, 2009. The eclipse's totality lasted for more than six minutes over a narrow corridor through countries including India, Bangladesh and China. A strong shower of Leonid meteors is also expected in mid-November 2009, with forecasters predicting upwards of 500 shooting stars per hour. In mid-October in the northern hemisphere, Jupiter will be placed at dusk.
Background
The UN General Assembly proclaimed 2009 as the International Year of Astronomy on December 20, 2007. The resolution was submitted in Italy, Galileo Galilei's home country. The year commemorates the first astronomical use of the telescope by Galileo, which was a momentous event that initiated 400 years of astronomical discoveries and triggered a scientific revolution.
The International Year of Astronomy brings to light how astronomers have, for several millennia, worked together across all boundaries including geographic, gender, age, culture and race, in line with the principles of the UN Charter. In that sense, astronomy is exemplifies of how science can contribute towards furthering international cooperation. The International Astronomical Union (IAU) and UNESCO are responsible for this initiative.
The IAU is the international astronomical organization that unites distinguished astronomers worldwide. Its mission is to promote and safeguard astronomy in all its aspects through international cooperation. The IAU is the internationally recognized authority for assigning designations to celestial bodies and surface features on them.
Symbols
The International Year of Astronomy is abbreviated "IYA2009". The official slogan is "The Universe, Yours to Discover". Logos, posters, business cards, and other promotional items for the event feature the official slogan, the event's official name, and an image that shows an outline of two people (adult and child) gazing at a star-sprinkled sky in various shades of darker and lighter blue.