One People, One Sky
timeanddate is a proud supporter of Astronomers Without Borders.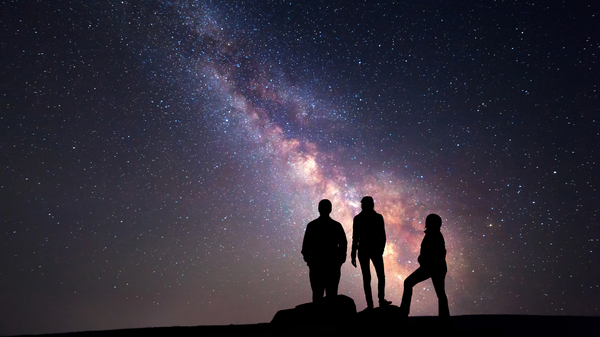 timeanddate is proud to support Astronomers Without Borders (AWB), a non-profit organization dedicated to "building and cultivating community through astronomy."

Global Astronomy Month 2023
The flagship event of Astronomers Without Borders is Global Astronomy Month, which takes place every year in April. The aim is to encourage everyone to go outside, look up, and share the sky.
For this year's opening event on April 1, timeanddate's Anne Buckle and Graham Jones joined Matt Woods from Perth Observatory in a special live session hosted by AWB's Andrew Fazekas.
As well as looking ahead to the total solar eclipse in Australia on April 20, the session will launch a new Astronomy Live-Streaming community to help astronomers, science communicators, researchers, and others collaborate on live broadcasts.
Links to Help You Enjoy Global Astronomy Month