One People, One Sky
timeanddate is a proud supporter of Astronomers Without Borders.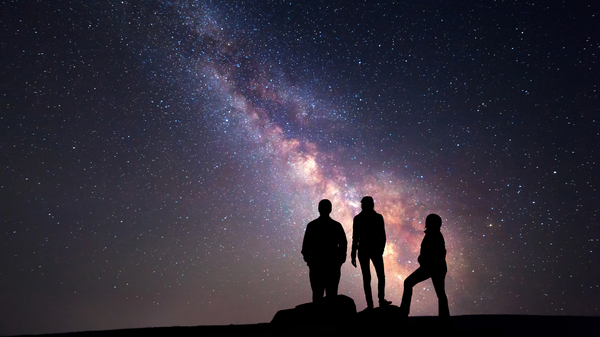 timeanddate is proud to support Astronomers Without Borders, a non-profit organization dedicated to "building and cultivating community through astronomy."

Global Astronomy Month 2022
The flagship event of Astronomers Without Borders is Global Astronomy Month, which takes place every year in April. The aim is to encourage everyone to go outside, look up, and share the sky.
The highlights of Global Astronomy Month 2022 included a Venus-Saturn-Mars planetary dance, a partial solar eclipse across southern South America, and a Venus-Jupiter conjunction.
Links to Help You Enjoy Global Astronomy Month