Taking Pictures of the Moon
The Moon is beautiful to the naked eye, but it can be tricky to capture with a camera.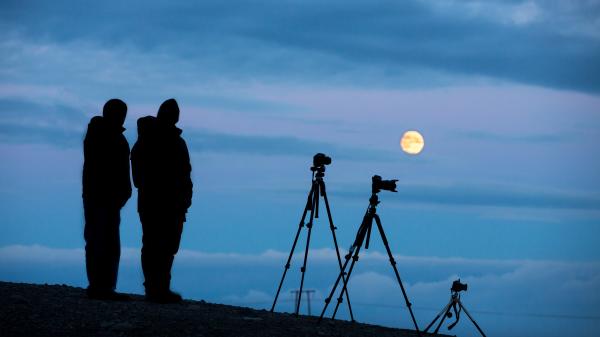 How to photograph a lunar eclipse
Planning Your Moon Picture
Whether you have a smartphone or a more advanced camera, planning is the key to a successful shot.
Why does the Full Moon occur in the daytime?
Using a Smartphone or Compact Camera
Smartphones and small compact cameras have a wide lens and a small sensor, so the Moon might come out looking like a blurry dot of light in the sky. Most mobile cameras also don't have a very powerful zoom, which you need to capture the surface details of the Moon. However, there are ways you can play to the strengths of your cell phone:
Compose your image. Make use of the scenery around you by including trees, buildings, or reflections.
Turn off the flash. The flash will disturb the natural light.
Use ambient light. Capture different light sources. For example, during the blue hour, light from buildings give a warm glow complementing the moonlight.
DSLR Cameras
In order to make the Moon the focal point of the image and to capture the surface details, you'll need a DSLR or another camera with a zoom equivalent of 200 mm or above.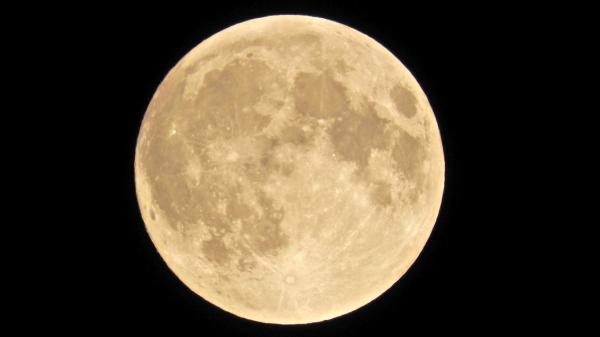 Stabilize. Put your camera on a tripod or another stable surface like a fence or the ground. Use your timer, a shutter with a cord, or a remote to minimize camera movement.
Use a low ISO. Keep your ISO setting between 100 to 200 as the Full Moon is bright.
Manual exposure. Underexpose rather than overexpose the Moon. A medium aperture of f/5.6 to 11 works well.
Flash highlights. A flash can be used to light up your subject. Set the exposure for the Moon and sky.
High resolution. To capture as much information and detail as possible, set your camera to the highest resolution (jpeg) or take uncompressed images (tiff or raw).
Keep shooting! Play around with different apertures and shutter speeds, and you might just get that perfect shot.
Edit your images. You can also crop, add contrast, tweak colors, layer, and so much more, by processing your images using photo processing software.