Alberta Discussing Daylight Saving Time
Lawmakers in Alberta, Canada are entertaining the idea of removing the semi-annual switch of Daylight Saving Time (DST).
Update: Time Zone Change Study
A legislative committee in Alberta, Canada is set to study the effects of a permanent time zone change.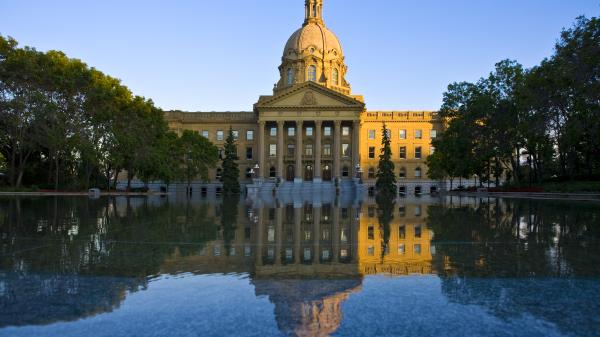 An online survey asking "Is it time to do away with Daylight Saving Time?" has sparked public discussion and a legislative debate in the Canadian province of Alberta.
USA & Canada start DST March 12
17,000 Responses
"We have received in the first three days of the survey, more than 17,000 responses already and the vast majority of them, support stopping changing our clocks." Thomas Dang, Member of the Legislative Assembly (MLA) in Alberta, told CBC News.
The survey is closing on February 28, and depending on the outcome, the government is hoping to have a bill drafted by mid-March.
Time in Alberta
Today, Alberta observes Mountain Standard Time (MST) with a UTC offset of -7 during the winter months. Mountain Daylight Time (MDT), with a UTC offset of -6, is used during DST.
If Alberta were to do away with DST, it would join its neighboring province Saskatchewan and some areas to the west in British Columbia.
DST in Canada
Canada follows the same DST schedule as the United States, starting on the 2nd Sunday in March and ending on the 1st Sunday in November.
Areas that don't use DST include some locations in Québec east of 63° westerly longitude (e.g. Blanc-Sablon) and Southampton Island.