Middle East & North Africa DST 2014
Most countries in the Middle East and North Africa that apply seasonal (DST) changeas will set their clocks forward one hour between March 28 and March 31, 2014.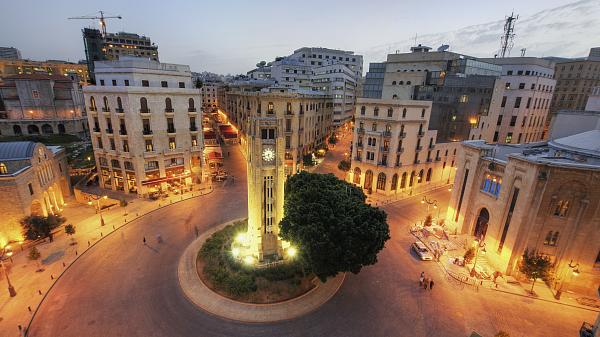 Upcoming DST switches around the world
Get an overview with our Time Zone Map
Many areas switch on March 28
Clocks in the Palestinian territories, Jordan, and Syria will be advanced by one hour from midnight between Thursday, March 27 and Friday, March 28, 2014 to 1:00 a.m. (01:00) local time. Affected cities include:
In 2013, Jordan had reversed its decision to stay on DST year-round.
Israel will begin observing DST the same night, but the switch will occur at 2:00 a.m. (02:00) local time, when clocks will be advanced to 3:00 a.m. (03:00).
Lebanon & Morocco: March 30
The DST period in Lebanon and its capital city, Beirut, will begin at midnight between Saturday, March 29 and Sunday, March 30, 2014.
Moroccans will advance their clocks on Sunday, March 30, when they spring forward one hour at 2:00 a.m. (02:00) local time. As in past years, Morocco is expected to suspend DST during the month of Ramadan. The precise dates and times have not yet been announced.
Turkey springs forward on March 31
Turkey was initially scheduled to begin observing DST on March 30, together with most European countries. However, the switch was delayed by one day this year because of local elections. Clocks there will now be advanced by one hour from 3:00 a.m. (03:00) to 4:00 a.m. (04:00) local time on Monday, March 31, 2014.
Libya & Iran are already on DST
The Libyan government decided in 2013 to observe DST year-round. The local time there will therefore not be advanced again in 2014.
Iran switched to DST at midnight between Friday, March 21 and Saturday, March 22, 2014, when clocks were advanced to 1:00 a.m. (01:00) local time.
Countries without DST
The following Middle Eastern and North African countries do not observe DST:
Algeria
Tunisia
Egypt
Saudi Arabia
Iraq
Kuwait
United Arab Emirates
Oman
Yemen