Turks and Caicos Islands Reintroduce DST
The Turks and Caicos Islands, also known as TCI, plan to reintroduce Daylight Saving Time (DST).
DST Dates Confirmed
The government in the Turks and Caicos Islands has confirmed DST will be reintroduced on March 11, 2018. The DST schedule will be the same as the United States.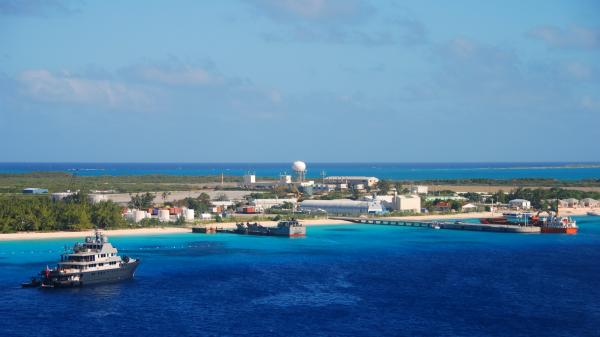 In 2015, the Turks and Caicos Islands set the clocks forward 1 hour and abolished DST. Since then, the British Overseas Territory has been observing Atlantic Standard Time (AST) permanently.
Last week, the government of the Turks and Caicos Islands decided to bring back the seasonal clock change.
The Public Wanted Change
The decision was made after the government of the Turks and Caicos Islands invited the public to have their say: "In response to an outreach of citizens expressing their concerns of public safety during the darker mornings following the adoption of Atlantic standard time.". The results were used in a study of the impact and effect of the adoption of AST and the reintroduction of DST.
Starts Next Year
After a meeting in the Cabinet last week this statement was published:
"Following extensive public consultation which concluded in favour of change, agreed to the reintroduction in TCI of Daylight Saving Time (DST) during the summer months and Standard Time, also known as Local Time, during the winter months with effect from April 2018 to allow sufficient time to notify the public and relevant local and international organisations of the change".
Back to Earlier Schedule
Though no more official information has been published, it is very likely that TCI will follow the same DST schedule as it did before 2015, which means that Eastern Daylight Time (EDT) will be in use from March 2018 and the clocks set back to Eastern Standard Time (EST) in November. This is the same DST schedule as most areas in the eastern United States and Canada use, where clocks are set 1 hour forward on the second Sunday in March and turned back 1 hour on the first Sunday in November.