Yukon to Stay Permanently on DST
This weekend, Yukoners turned their clocks forward one hour for Daylight Saving Time (DST) for the last time.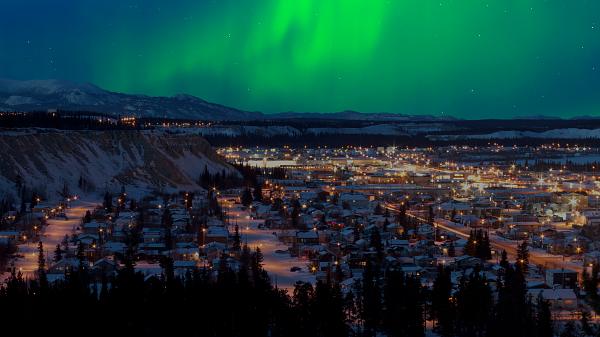 From now on, the Yukon Territory will be observing Daylight Saving Time (DST) all year.
Year-Round Daylight Saving Time
On March 8, Yukon residents set the clocks forward one hour to Pacific Daylight Time (PDT). According to a March 4 announcement from the Yukon government, the Canadian territory will not turn its clocks back to Pacific Standard Time (PST) in the fall but remain on PDT indefinitely.
93% in Favor of Ending DST
In a survey conducted by the territorial government, 93% of Yukoners wanted the seasonal time change to end. Of those, 70% were in favor of permanent Pacific Daylight Time (PDT).
4,800 of Yukon's 40,000 residents responded to the survey: "In total, we received 4,829 unique survey submissions. This is the highest number of responses a Government of Yukon (...) public engagement survey has ever received."
Alberta May Follow
The provincial government in Alberta has also conducted a similar survey and is considering scrapping DST.
More than 140,000 Albertans answered whether they would approve a change to constant Mountain Daylight Time (MDT). According to the CBC, 9 out of 10 said they wanted to stop changing clocks twice a year.
British Columbia Waiting on the US
In September 2019, more than 93% of about 220,000 British Columbians answered in favor of keeping the province on permanent DST. However, Premier John Horgan has said he will wait to see whether neighboring Washington, Oregon, and California go ahead with their proposals to scrap DST. Although the US states have taken steps towards year-round DST, they still need approval from Congress to be able to pass the bills into law.
Which US states want to ditch the switch?
Didn't Manitoba Already End DST?
In Manitoba, there is a bit of confusion about whether or not Daylight Saving Time is still observed. Bill 205 proposed to abolish DST; however, the bill was defeated (scroll to 205) on April 11, 2019, though the governmental website does not clearly state so.
No DST in Saskatchewan
Most of Saskatchewan has not used DST since the 1950s.
Other locations in Canada that don't observe DST include some locations in Québec east of 63° westerly longitude (e.g., Blanc-Sablon), Southampton Island, and some areas in British Columbia.