Astronomy Calendar — Upcoming Events
Check out the dates and times for astronomical events like equinoxes, solstices, meteor showers, eclipses, supermoons, and more.
Astronomical Events in 2021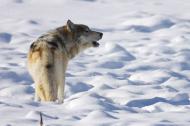 The first Full Moon of the year is colloquially known as Wolf Moon in many northern cultures. A Full Moon occurs when the Sun and the Moon are on opposite sides of the Earth.
Astronomical Events in 2022