Astronomy Calendar — Upcoming Events
Check out the dates and times for astronomical events like equinoxes, solstices, meteor showers, eclipses, supermoons, and more.
Astronomical Events in 2022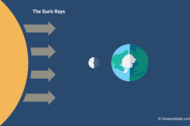 The Moon will come between the Sun and the Earth, and the illuminated side of the Moon will face away from the Earth. This New Moon takes place close to its perigee, when it's closest to the Earth, making it a Super Moon.
Note: All dates are UTC, unless otherwise stated.