Calendar of Cosmic Events - 2018
Check out the dates and times for astronomical events like equinoxes, solstices, meteor showers, eclipses, supermoons, and more.
Coming up in 2019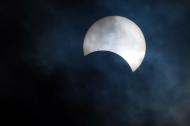 The Sun, Moon, and Earth will imperfectly align in such a way that the Moon will partially cover the Sun's disk. The eclipse, which will require special viewing equipment, will be visible from locations in East Asia and parts of northeast Russia.
---

Live stream of the Total Lunar Eclipse 27–28 July 2018. See broadcast

The Moon
---
---

Watch daylight move across the planet. More
---
---

Solar Eclipses
---
---

The Moon Phases
---

Winter & Summer Solstices
---
---